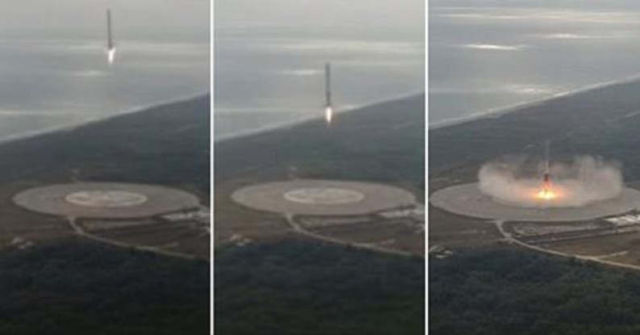 Drone captures Elon Musk's SpaceX Falcon 9 rocket touches down on Cape Canaveral Air Force Station.
At 9:39 ET on  Feb 19, the Falcon 9 took off from the Kennedy Space Launch Complex, the very same launch complex used to send Neil Armstrong to the Moon in 1969.
Then the booster that separated from the second-stage of the Falcon 9 rocket, headed back to earth. The second-stage carried the Dragon spacecraft into low-earth orbit.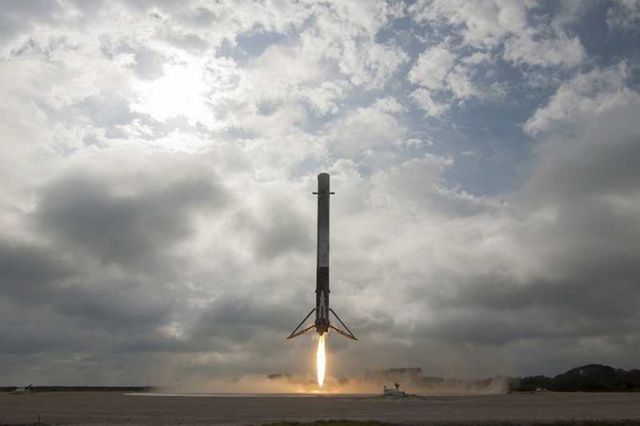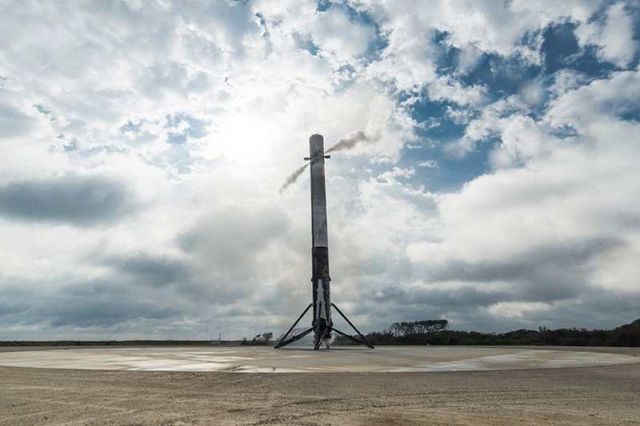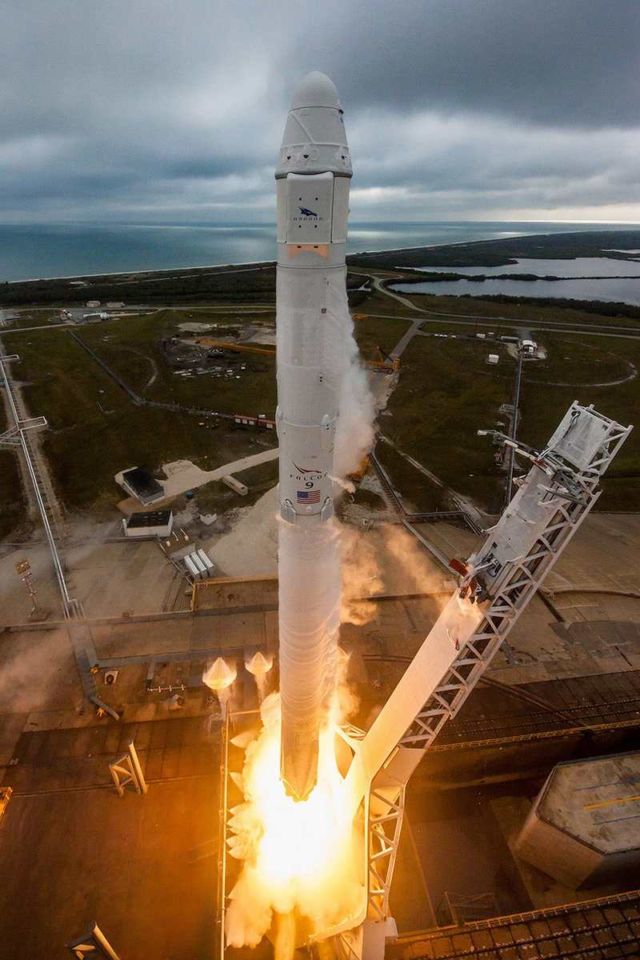 Falcon 9 took off from the Kennedy Space Launch Complex
Images credit SpaceX
source SpaceX