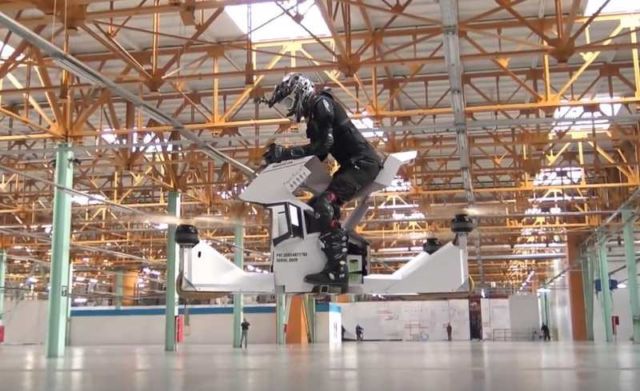 Take a look at hoverbike Scorpion-3 first flight, that's so simple to fly you don't need any experience.
The Scorpion-3 hoverbike by Russian startup Hoversurf, tested in a warehouse, allows riders to navigate as if it were a simple motorbike.
Have you ever dreamed of flying with the same simplicity as riding a bike? SCORPION platform is a single-seat aircraft that rediscovers the art of flying and hovering enabling a hi-tech quadcopter-based solution. It's a unique electric-powered vessel combining a motorcycle seat with quadcopter drone technology bringing speed agility and stability of flight to the hands of amateur and professional navigators. For the moment, SCORPION platform is increasingly seen as an extreme sports instrument, yet the vessel's transportation potential remains evident.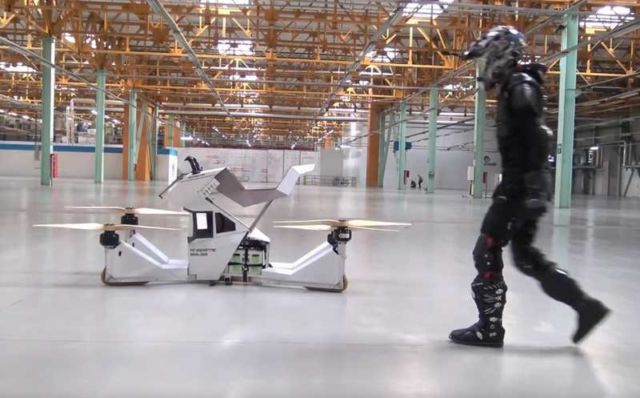 Staring as a "crowdfinding" project, SCORPION platform is the next step in accessible amateur flying developed to inspire athletes, engineers, scientists and inventors around the world. Now we are proud to present the perfect hoverbike solution!  The Future is closer than it seems!
source Hoversurf