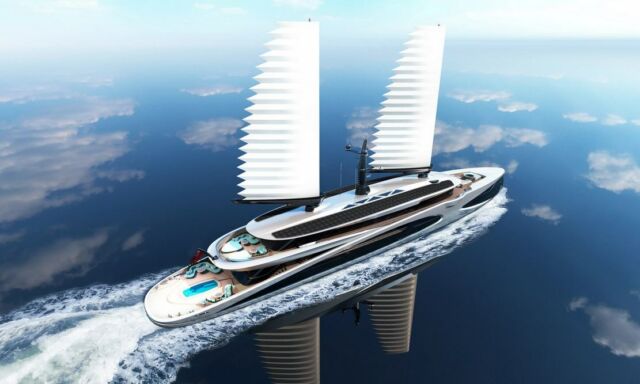 The Amplitude 311-foot superyacht concept has inflatable sails for fuel-efficient cruising.
Amplitude 311-foot superyacht by Anthony Glasson of M51 Concepts has created a way to turn this luxury yacht into a sailing yacht in a simple way, with inflatable sail wings that can be easily deployed.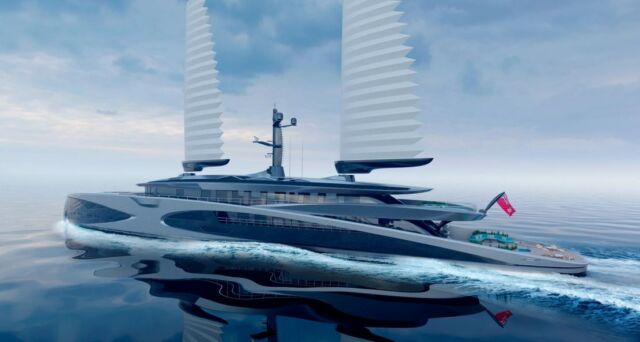 Amplitude is equipped with nearly 2,900 square feet of solar panels that would generate clean, green energy for the vessel's propulsion.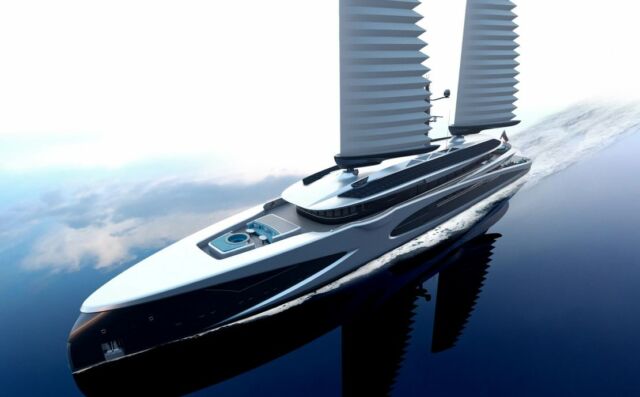 The designer estimates that it would have a range of 5,000 nautical miles.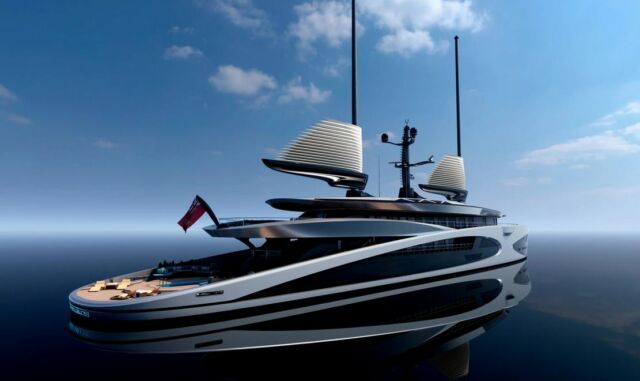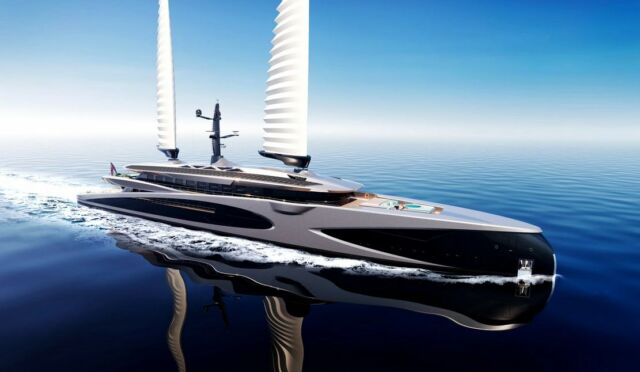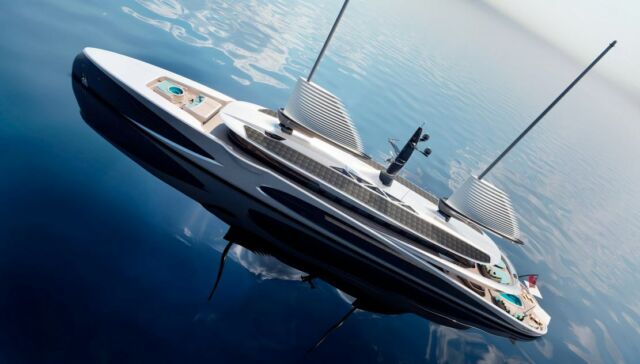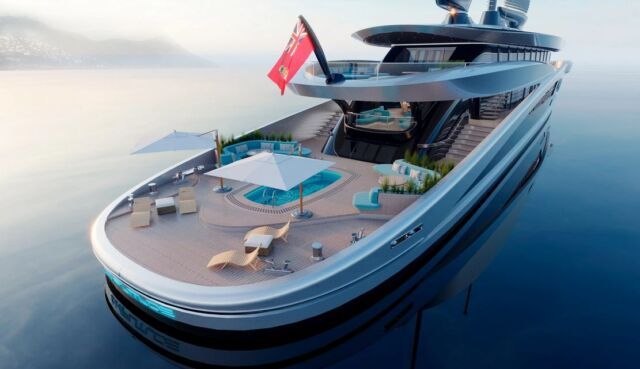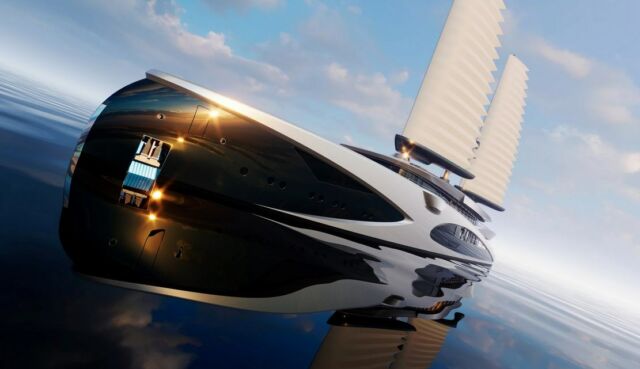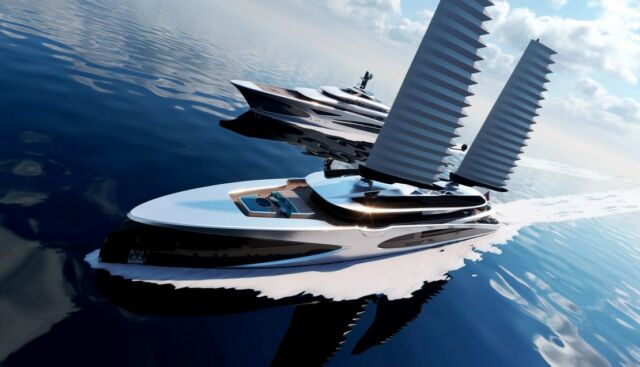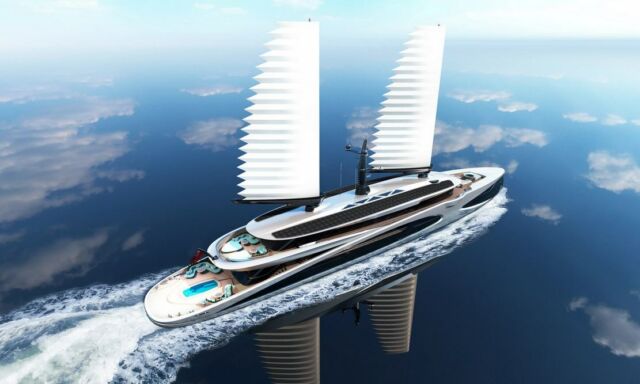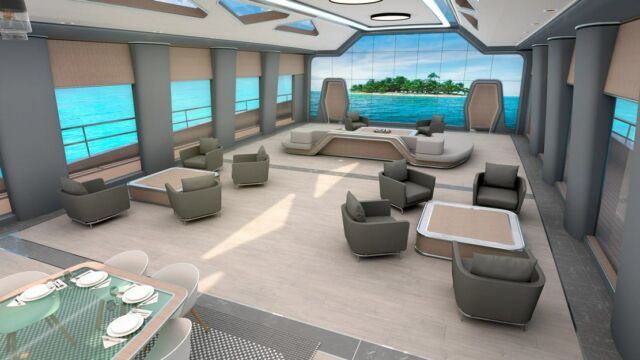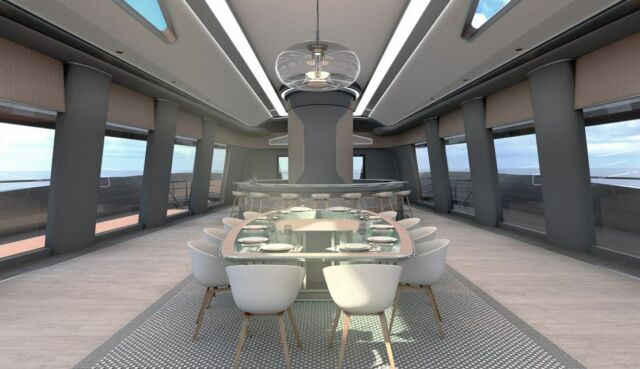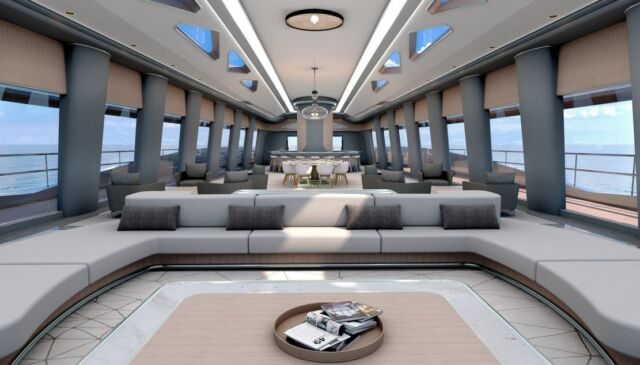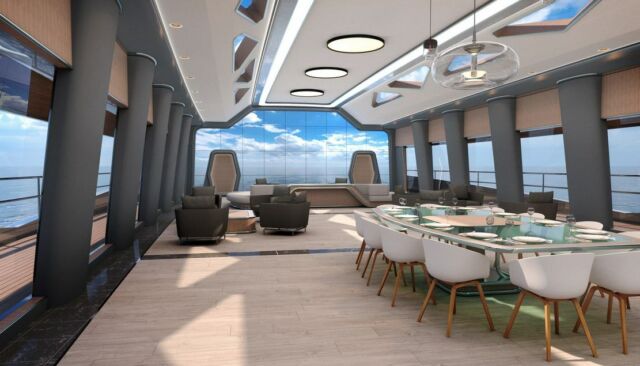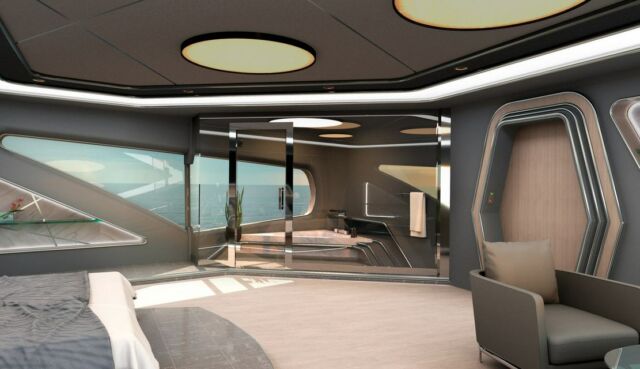 Images credit Anthony Glasson