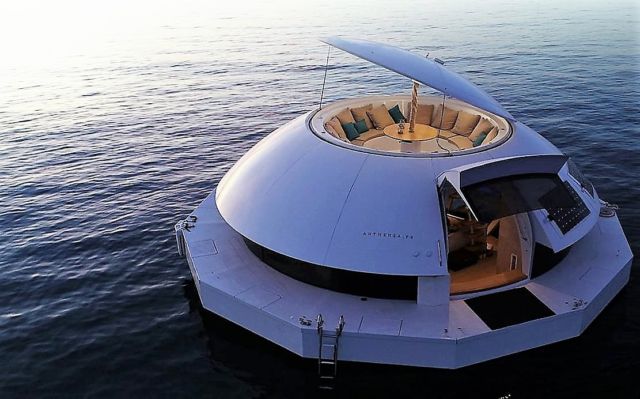 Anthenea floating suite  offers a magic living-space, opens a window on the underwater world and invites you to live timeless moments in perfect harmony with Nature.
Adventurous, movable, unsinkable, autonomous, Anthenea matches the environment to instill an incredible feeling of freedom to its guests.
Also fit to inexperienced navigators, Anthenea offers endless possibilities to discover virgin territories.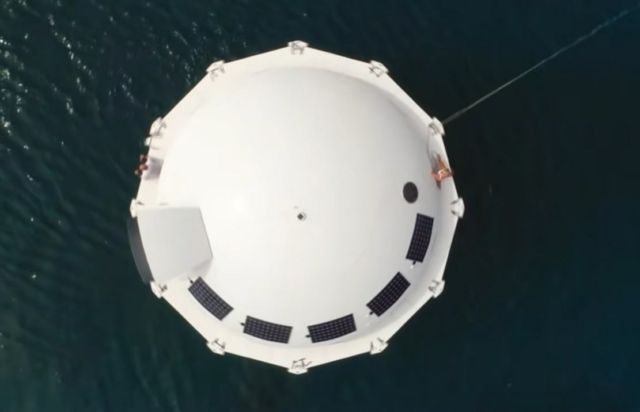 A cozy nest: Aboard equipment meets the standards of the most well-known international hotels.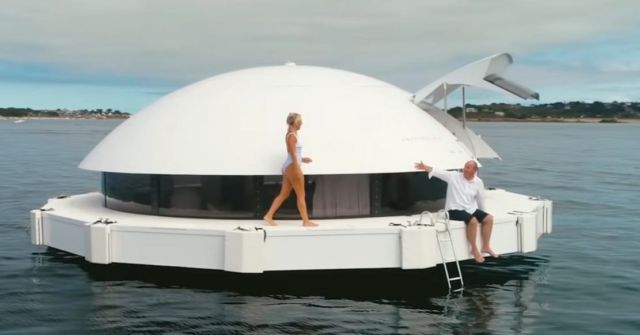 An eco-friendly concept: Anthenea has been conceived to embrace all kinds of natural environments without damaging Nature.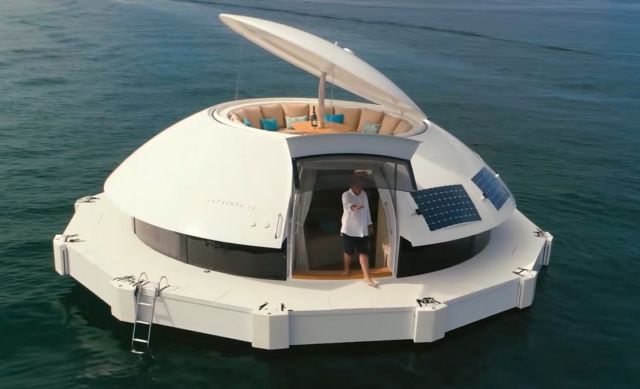 It is an adventurous alcove where travelers can live authentic and surprising experiences through island and terrestrial possibilities.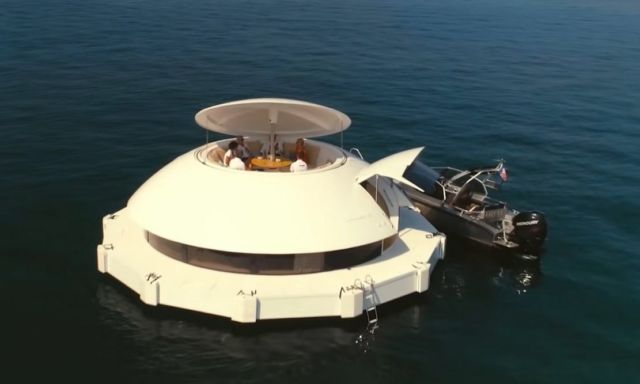 She offers a vision of the beauty of the world's underwater in the heart of a calm and intact bubble.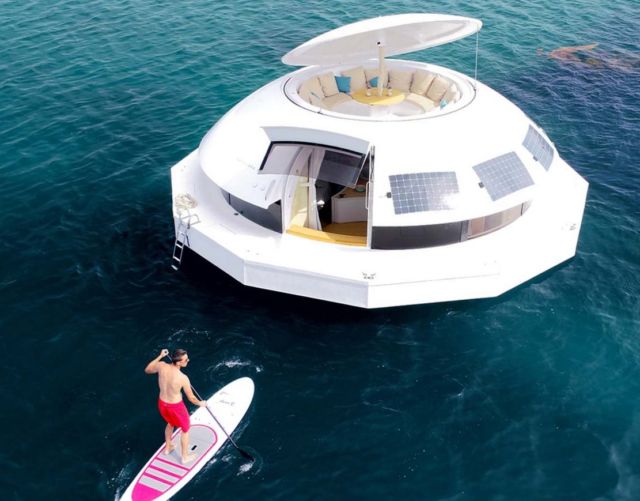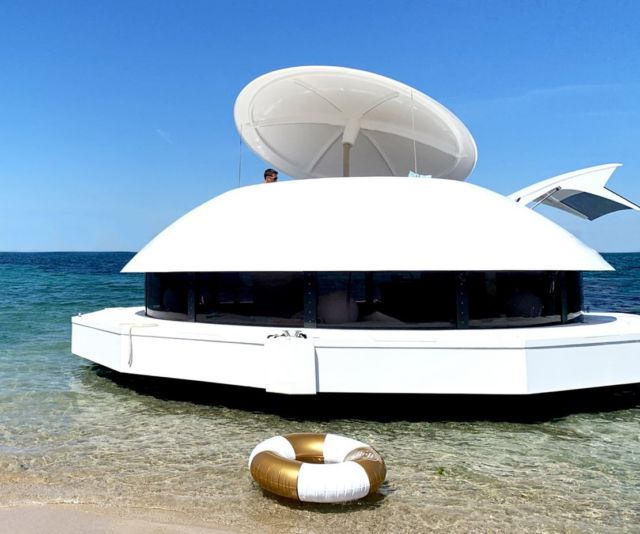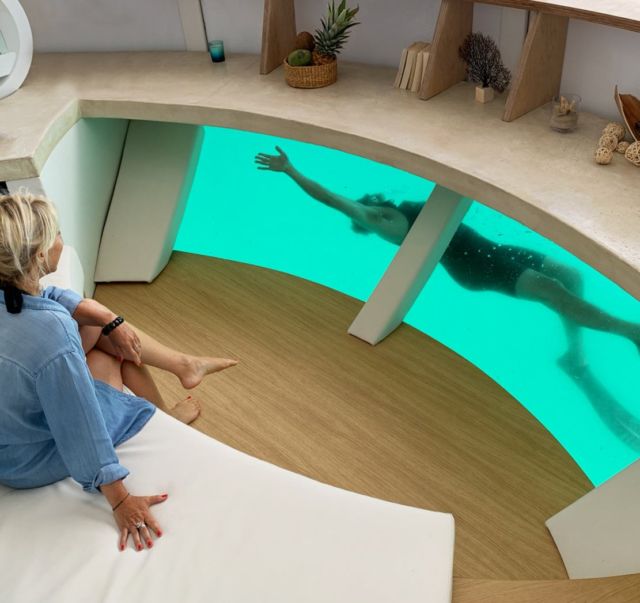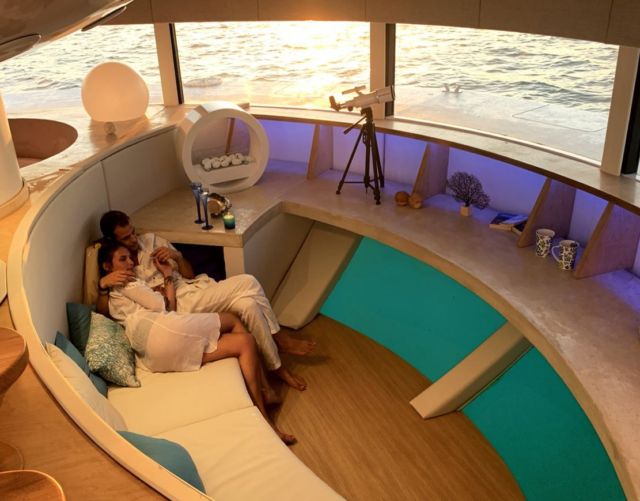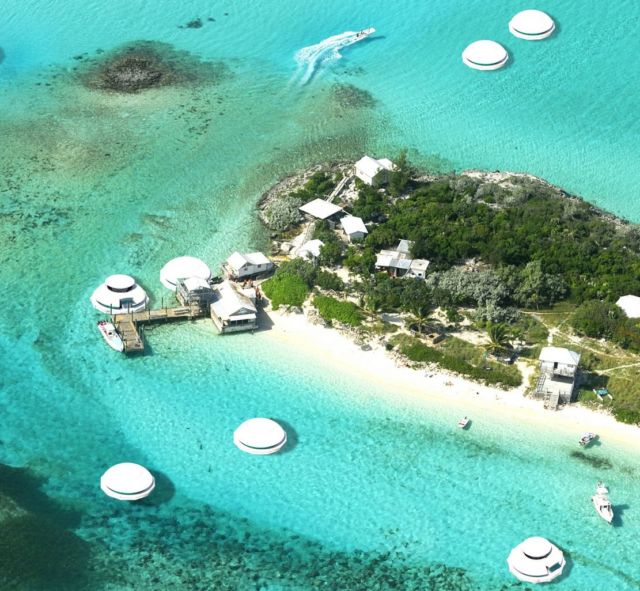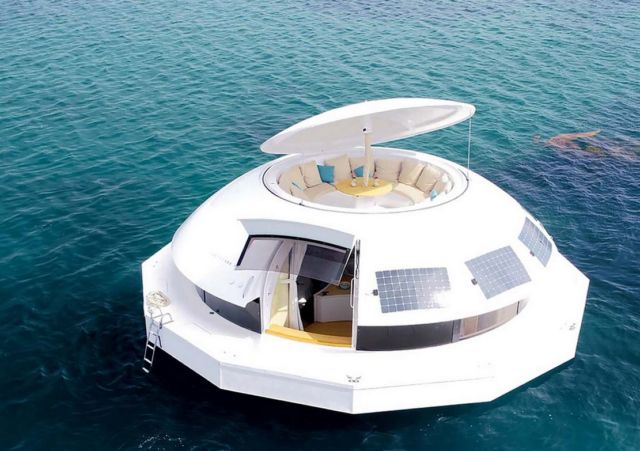 source Anthenea