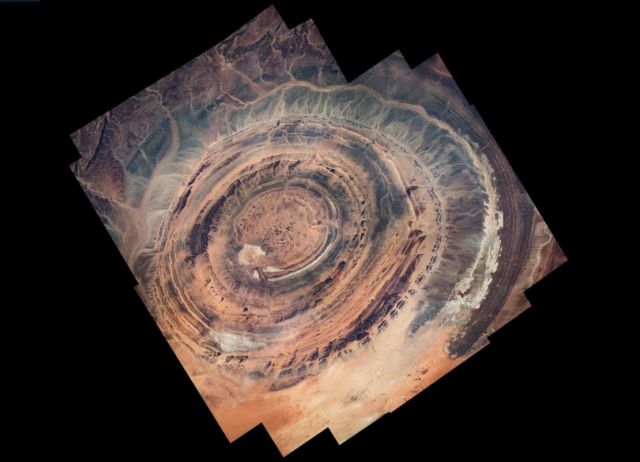 Earth's 'Eye of Sahara' resembling Mars, captured by ESA astronaut on the International Space Station.
European Space Agency's Thomas Pesquet posted images on Twitter of the Eye of Sahara in Africa, or the Richat Structure, that looks similar to the Red Planet.
"If there is one picture that is a cliché for astronauts in space, it is the Richat structure, also known as the Eye of #Sahara. We have all taken a picture or two (I took multiple during #Proxima, including a collage of many photos: https://esa.int/ESA_Multimedia/Images/2021/05/Richat_reassembled) #MissionAlpha"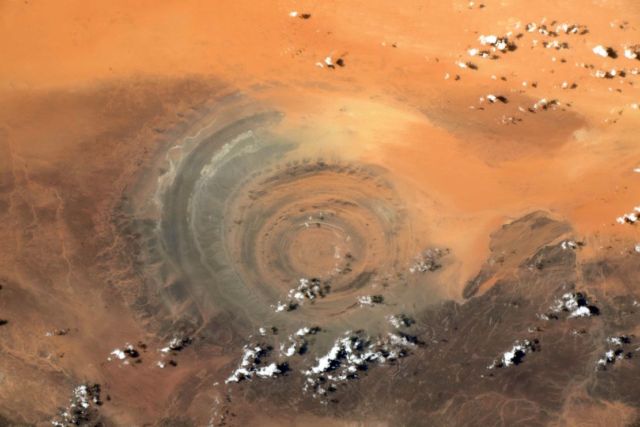 Eye of Sahara, is a popular spot for astronauts to take pictures.
ESA astronaut Thomas Pesquet spent six months on the International Space Station as part of his first mission Proxima. In his free time, like many astronauts, he enjoys looking out of the Cupola windows at Earth. This collage of pictures shows the Richat Structure, also known as the Eye of Sahara and Guelb er Richat, in the Sahara near Ouadane in west-central Mauritania, western Africa.
Thomas asked to have the series of highly zoomed pictures aligned into this collage to show the structure in detail. The International Space Station flies at roughly 400 km altitude so Thomas used the longest lens available onboard: 1150 mm.
On the ground, the images were digitally rotated and assembled into this large collage.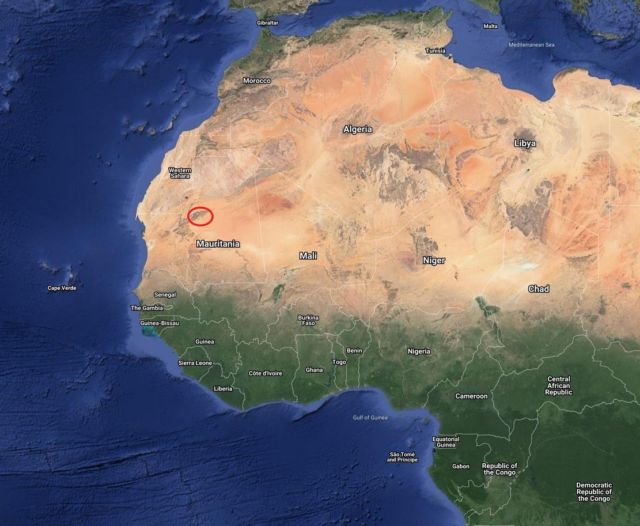 Images credit ESA