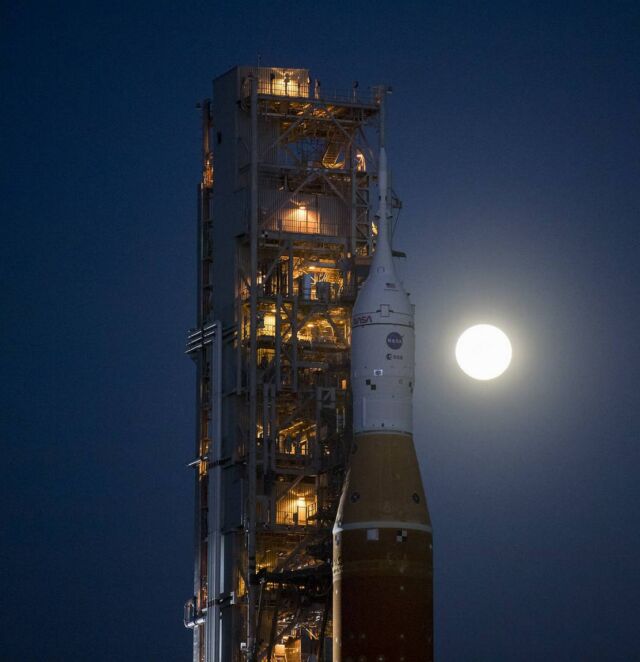 Earth's Moon is seen rising behind NASA's Space Launch System (SLS) rocket with the Orion spacecraft aboard atop a mobile launcher as it rolls out to Launch Complex 39B for the first time.
The image was taken on Thursday, March 17, 2022, at NASA's Kennedy Space Center in Florida.
Ahead of the Artemis I flight test, the fully stacked and integrated SLS rocket and Orion spacecraft will undergo a wet dress rehearsal to verify systems and practice countdown procedures for the first launch.
Image Credit: NASA/Aubrey Gemignani
Editor: Yvette Smith