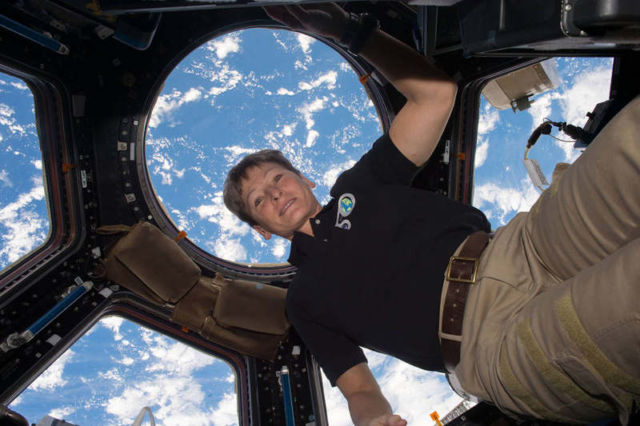 NASA astronaut Peggy Whitson sets spaceflight record, by staying in orbit 534 days, 2 hours, 49 minutes and counting.
Peggy Whitson flew through the standing record for cumulative time spent in space by a U.S. astronaut at 1:27 a.m. EDT on April 24, 2017.
Record holder is a familiar title for Whitson – she's held several over the course of her NASA career. In 2008, Whitson became the first woman to command the space station, and on April 9 became the first woman to command it twice. In March, she seized the record for most spacewalks by a female. Now, after launching on Nov. 17 with 377 days in space already under her belt, she's surpassed astronaut Jeff Williams' previous United States record of 534 days, 2 hours and 48 minutes of cumulative time in space.
Image credit NASA
source NASA