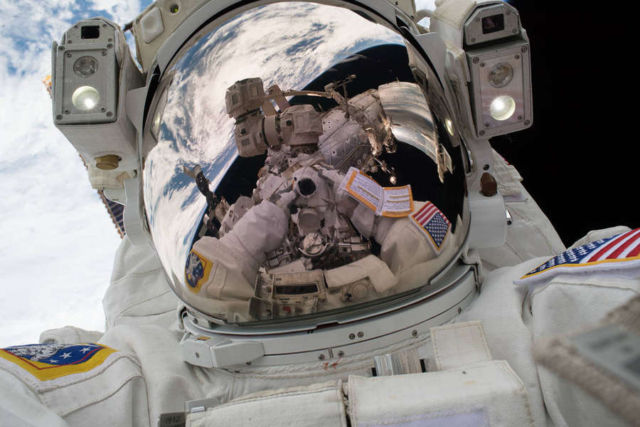 On Tuesday, Jan. 23, 2018, Mark Vande Hei snapped his "space-selfie," during the first spacewalk of the year.
NASA astronauts Vande Hei and crewmate Scott Tingle ventured outside the International Space Station to perform maintenance on the station's Canadarm2 robotic arm during a seven-hour and 24-minute spacewalk.
Editor's note, Jan. 28: The Jan. 29 scheduled spacewalk to complete maintenance on the robotic hand of the Canadarm2's robotic arm has been postponed to mid-February.
Image Credit NASA
Editor Yvette Smith