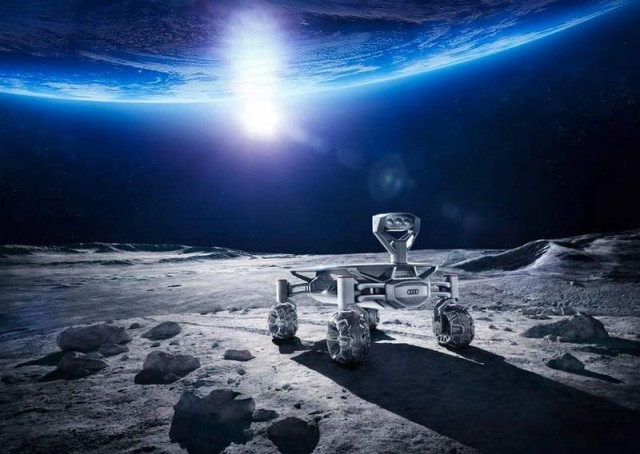 Audi is developing the Moon Rover for Google's Lunar Xprize, that one day could go around the moon.
Images credit Audi
A team of German Audi scientists and engineers revealed 4WD lunar rover, including the Quattro all-wheel-drive system, that will launch in 2017.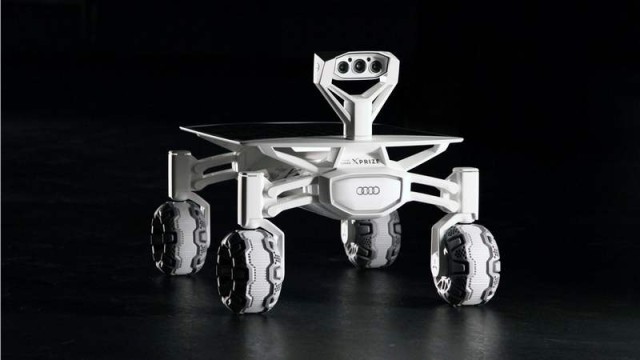 The moon rover is built as part of the $30 million Google Lunar XPrize contest.
It will be able, among others, to transmit HD video and images of the moon to Earth.
Luca de Meo, Audi Board Member for Sales and Marketing, said:
"The concept of a privately financed mission to the moon is fascinating. And innovative ideas need supporters that promote them. We want to send a signal with our involvement with the Part-Time Scientists and also motivate other partners to contribute their know-how."
Prof. Dr. Ulrich Hackenberg, Audi Board Member for Technical Development, said:
"We are pleased to support the project with our know-how in lightweight technology, electronics and robotics."
The $30 million Google Lunar XPRIZE is a competition to challenge and inspire engineers and entrepreneurs from around the world to develop low-cost methods of robotic space exploration. To win the Google Lunar XPRIZE, a privately funded team must successfully place a robot on the moon's surface that explores at least 500 meters and transmits high-definition video and images back to Earth.
via CNET
source Audi