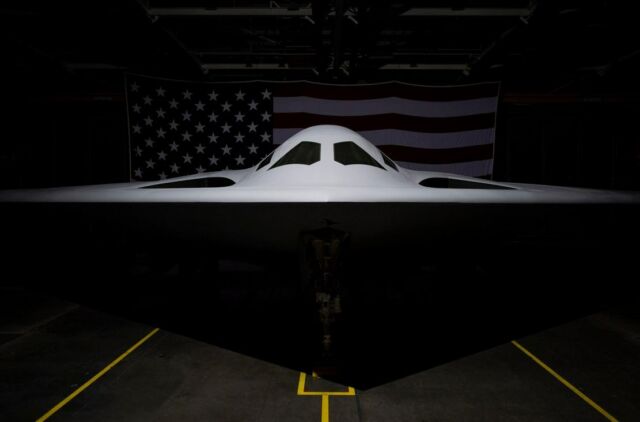 Northrop Grumman B-21 Raider strategic nuclear stealth bomber makes its public debut.
Northrop Grumman and the US Air Force introduce the B-21 Raider, during an unveiling ceremony hosted and sponsored by the Northrop Grumman Corporation at its production facilities in Palmdale, California.
The B-21 is a long-range, highly survivable, penetrating strike stealth bomber that will incrementally replace the B-1 and B-2 bombers, becoming the backbone of the U.S. Air Force bomber fleet.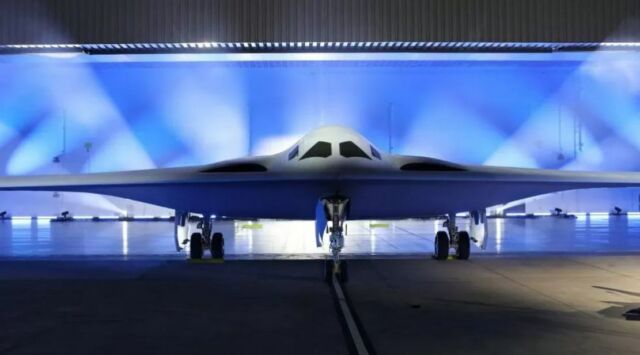 "The unveiling of the B-21 Raider will be a historic moment for our Air Force and the nation," said Air Force Chief of Staff Gen. CQ Brown, Jr. "We last introduced a new bomber over 30 years ago. As we look to the threats posed by our pacing challenge; we must continue to rapidly modernize. The B-21 Raider will provide formidable combat capability across a range of operations in highly contested environments of the future."
According to the manufacturer six planes are currently in production, and the US Air Force is planning to acquire at least 100 of the aircraft.
source Northrop Grumman