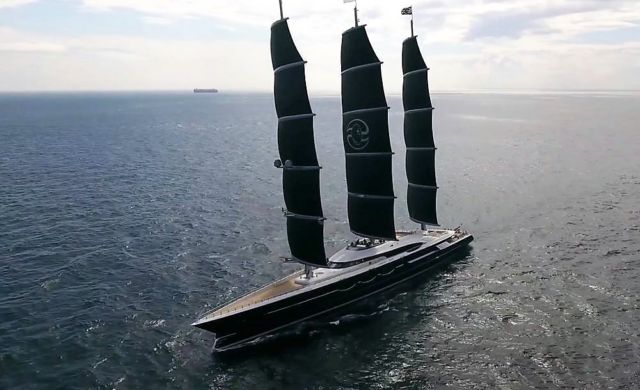 Dykstra Naval Architects designed 106m S/Y Black Pearl's three 70 meter (230ft) DynaRig carbon masts and sailing system.
The sail area is subdivided into smaller lesser-loaded sails and they can be set or furled by pushing a button. Astonishingly, all 2,900 square meter of sails can be set in 7 minutes.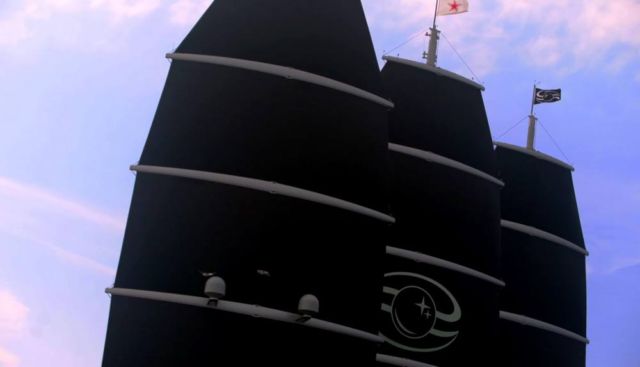 BMT, Nigel Gee collaborated with Oceanco to create Black Pearl's hybrid propulsion system as well as other onboard systems such as waste heat recovery.
Designers Ken Freivokh Design, Nuvolari Lenard and Villate Design all played a significant role in Black Pearl's design evolution.