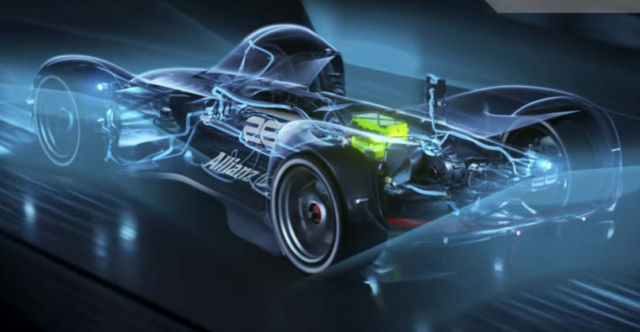 An in-depth breakdown of Robocar, the first-ever autonomous race car designed by automotive futurist Daniel Simon and built by Roborace.
Utilizing radar, LIDAR, ultrasonic, and machine vision cameras, Robocar produces over 500 hp from its four 135 kW electric motors. Robocar will be taking on the 1.16-mile track at this weekend's 2018 Goodwood Festival of Speed while guided only by automated driving systems, making it the first race car to attempt the feat.
Roborace is the world's first competition for human + machine teams, using both self-driving and manually-controlled cars. Race formats will feature new forms of immersive entertainment to engage the next generation of racing fans. Through sport, innovations in machine-driven technologies will be accelerated. Roborace will redefine the way you think about autonomous technology.
[Youtube]