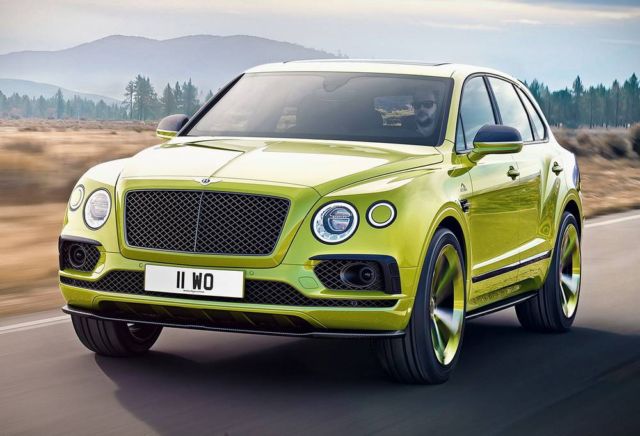 The new Bentley Bentayga is the fastest SUV at Pikes Peak Hill 2018 climb.
The Bentley Bentayga Pikes Peak specially developed SUV sets a new record at 10m49.9s.
The driver behind the record Rhys Millen, averaging 66.5mph through 5,000ft and 156 corners.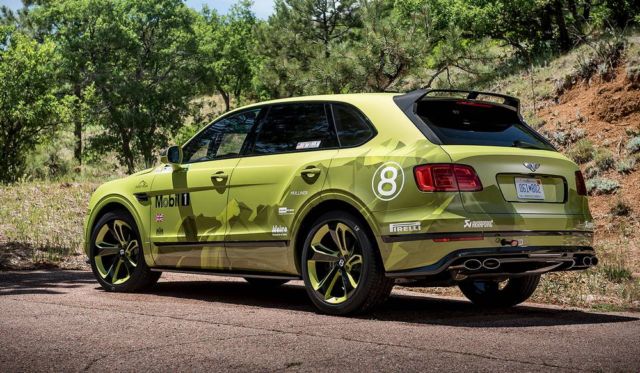 The specially modified with safety equipment Bentayaga, broke the production SUV record for the 12.42-mile course, by two minutes, in just 10:49.9.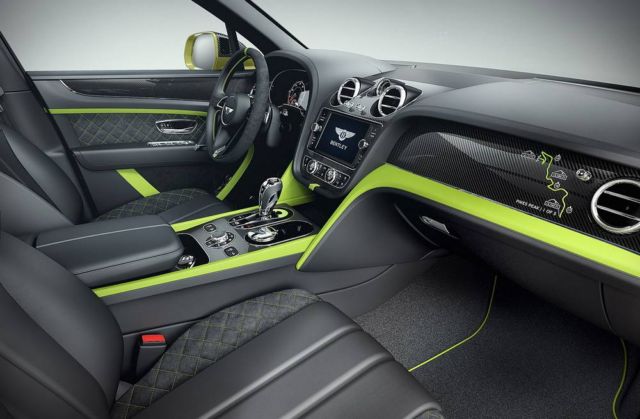 Bentayga was created for those who desire to seek new landscapes and take a fresh look at their world – to see through new eyes. This remarkable SUV reveals different ways to experience familiar journeys on the road, and opens up new journeys in new environments off-road. It was an understanding of these needs and desires that led Bentley to reshape and redefine the luxury SUV.
Images credit Bentley
via roadandtrack