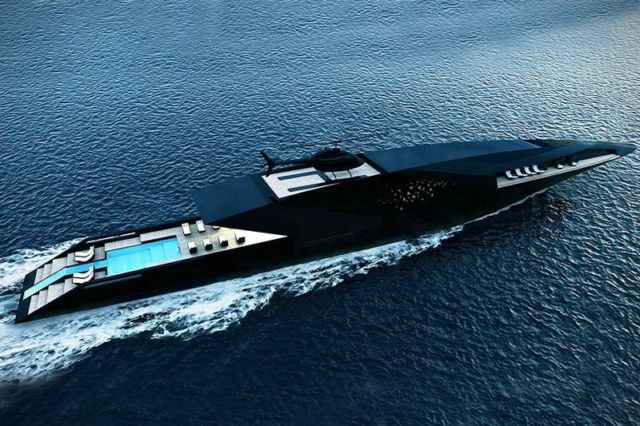 The impressive 70 meters aerodynamic Black Swan concept, is a unique superyacht.
Black Swan superyacht concept designed by Turkish yacht & automotive designer Timur Bozca, has style and luxury, with state-of-the-art technology.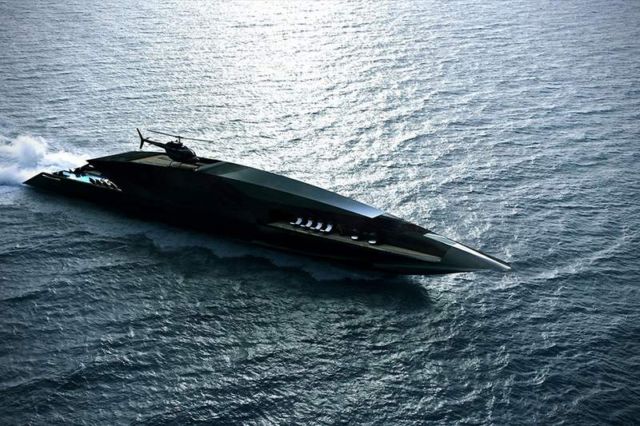 A helicopter platform is located on the very top deck and is accessed via a concealed lift. Once inside the yacht, access is provided to the aft deck where guests are able to enjoy an extended beach club, which includes a pool. In the development of this design, it was important to make as many references to land-based architecture as possible. For this reason I incorporated a glass wall that sits at an angle and extends from the main deck to the upper deck towards the aft. This allows for great views out aft over the extended beach club area where the pool fades away towards the stern.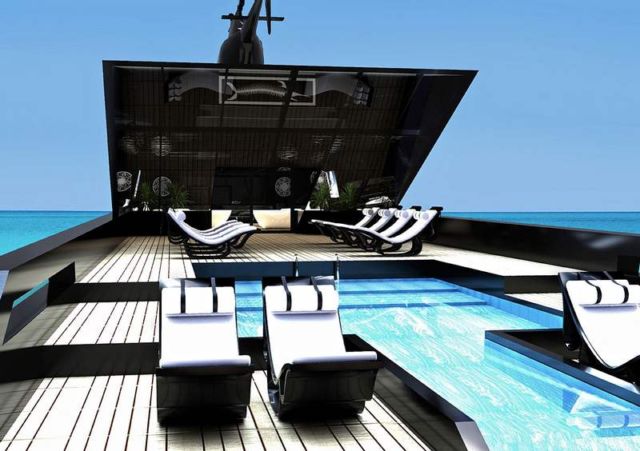 The designer explains:
It was important for the exterior to use simple lines together with dramatic angles and curves, as I believe that simplicity is an important factor in making a design elegant and clean. Using the powerful image of an arrow as my inspiration, I tried to create an aerodynamic exterior that would give the yacht a distinctive look, while also improving efficiency. Among the features of the design is the inclusion of two balconies forward that are protected by glass railings, offering unobstructed views out to sea.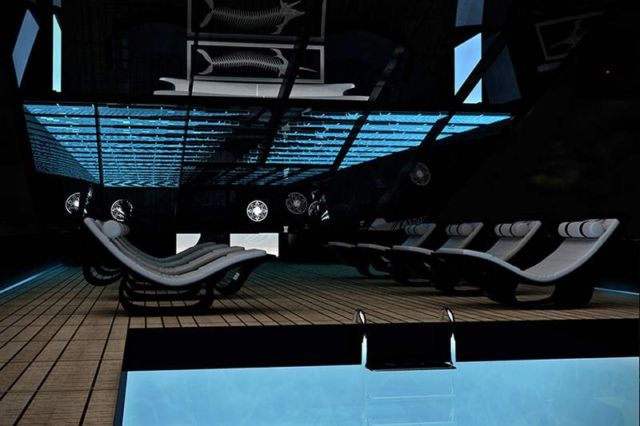 The luxury yacht is equipped with four engines that can generate a total power of up to 23,172 Horsepower. While the cruising speed is around the 20 knots mark, the top speed is a maximum of 28 knots. To keep the enormous engines working, the fuel capacity is a staggering 183,000 litres. Superstructure is made from Aluminium and the Hull Structure of enforced steel.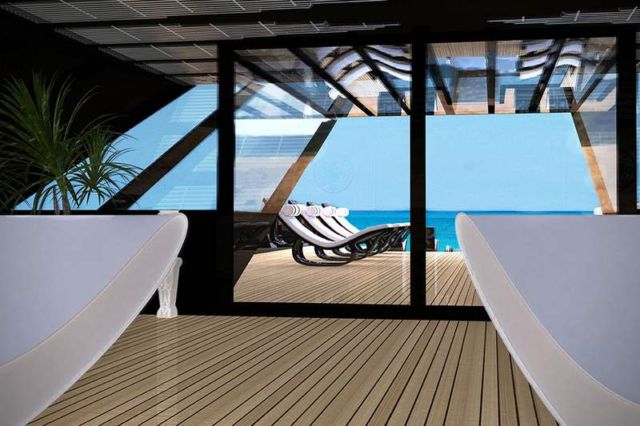 via likecool
source Timur Bozca