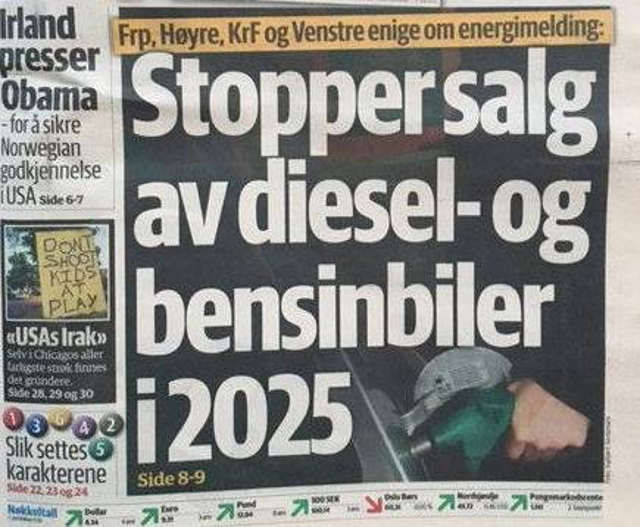 Norway will ban the sale of all gas-powered cars, continuing its efforts to become the most ecological country on the planet.
Norway's government has decided that by 2025, to ban the sales of gas-powered cars.
Norway today has the highest percentage of electric vehicle market share globally. The 24% of the country's new vehicles are powered by electricity.
Elon Musk said:
"Just heard that Norway will ban new sales of fuel cars in 2025. What an amazingly awesome country. You guys rock!!"
Just heard that Norway will ban new sales of fuel cars in 2025. What an amazingly awesome country. You guys rock!! pic.twitter.com/uAXuBkDYuR

— Elon Musk (@elonmusk) June 3, 2016
via ecowatch