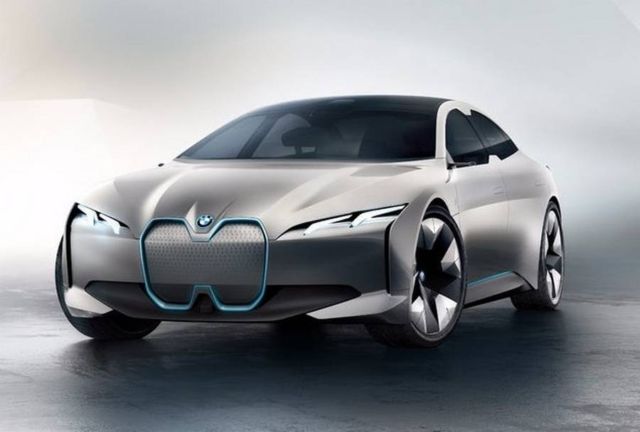 The electric four-door Gran Coupe BMW i Vision has 373-mile range and 0-to-62 in 4 seconds.

Just a year on from the presentation of its future-focused NEXT 100 vision vehicles, the BMW Group is introducing the electric mobility of the much more immediate future at the IAA Cars 2017 show in Frankfurt.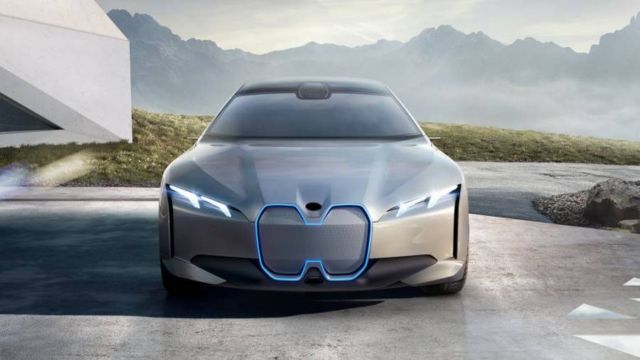 The BMW i Vision Dynamics is a four-door Gran Coupe with a range of 600 km (373 miles), a top speed of over 200 km/h (120 mph) and acceleration of 0-100 km/h (62 mph) in four seconds.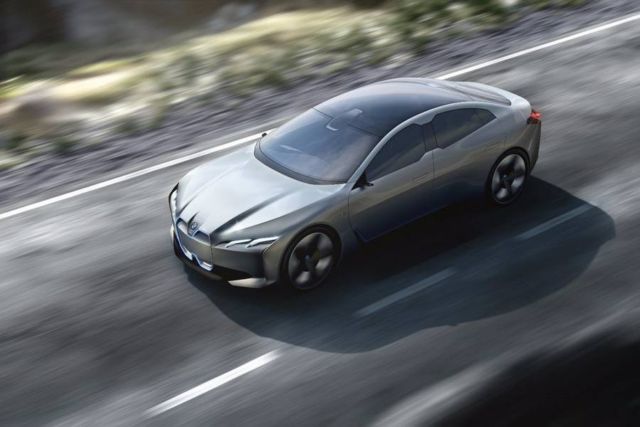 Harald Krüger, Chairman of the Board of Management at BMW AG, said:
"At the BMW Group, the future of electric mobility has already arrived. We have more electrified vehicles on the road than any established competitor and are committed to expanding our activities in the field of electric mobility as part of our number one > NEXT strategy. By 2025 we will be offering 25 models with an electrified drive system – of which 12 will be pure-electric. With the BMW i Vision Dynamics we are showcasing how we envisage future electric mobility between the i3 and i8: a dynamic and progressive, four-door Gran Coupe. We are therefore electrifying the heart of the BMW brand and, at the same time, elevating BMW i into a totally new dimension."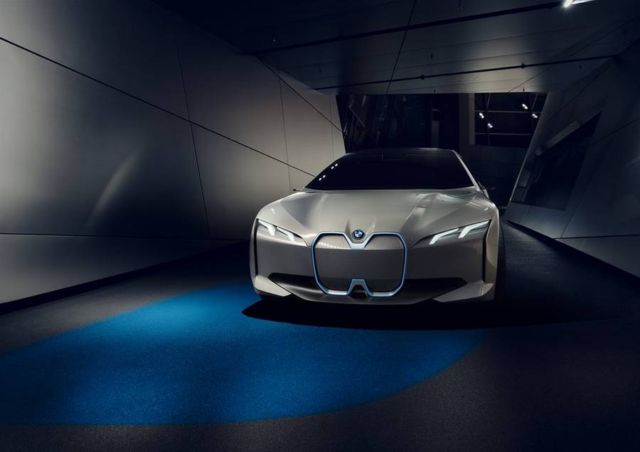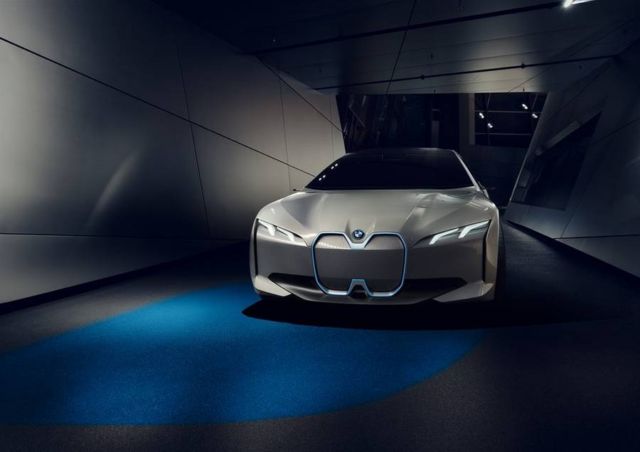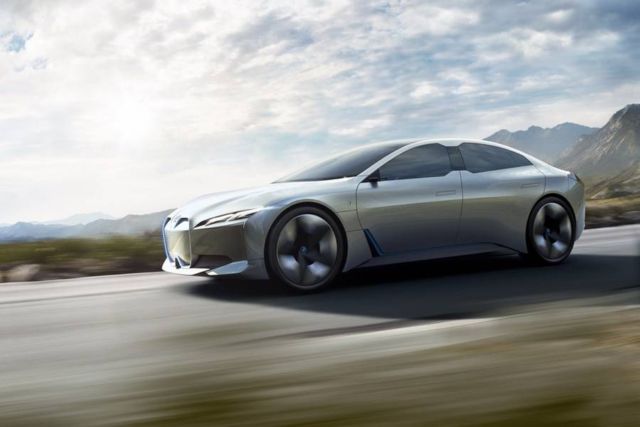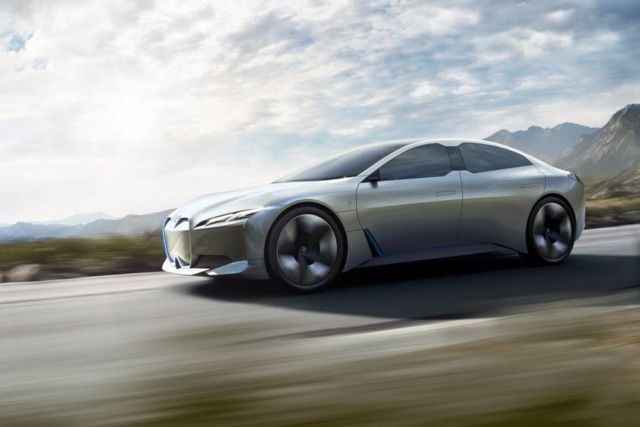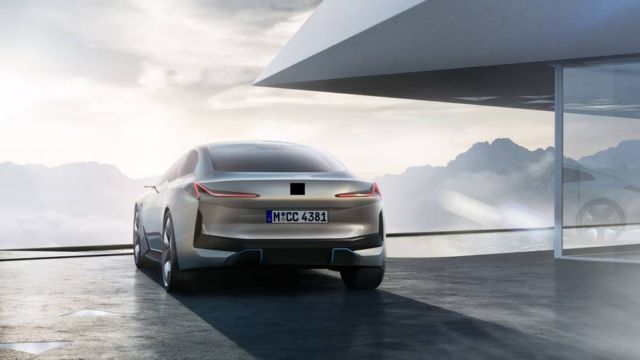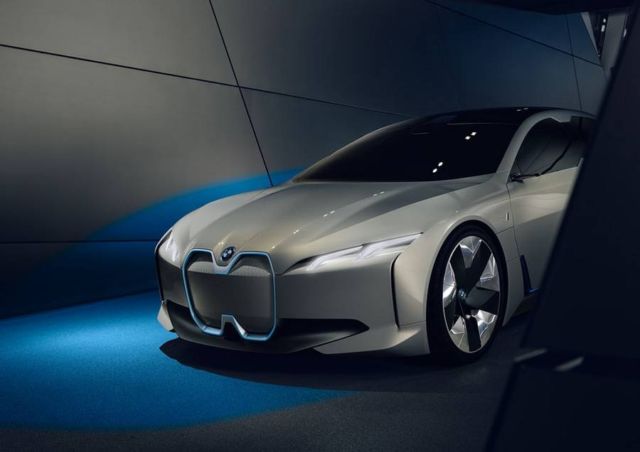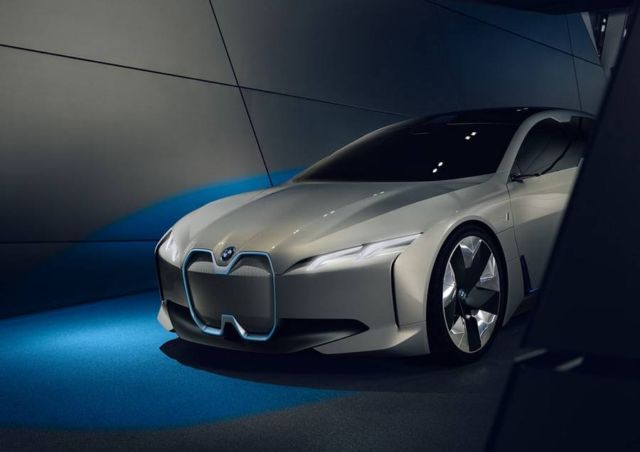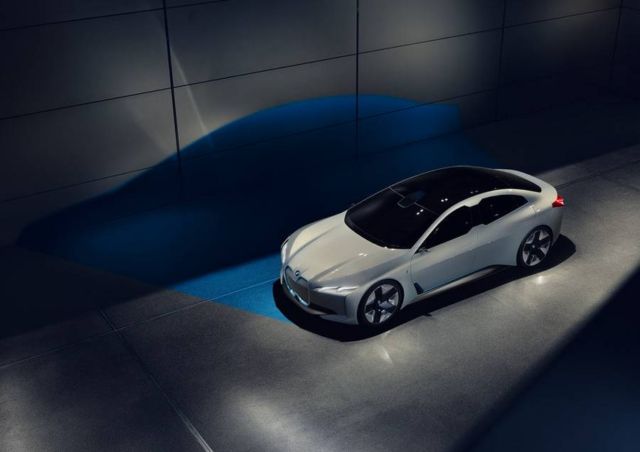 source BMW