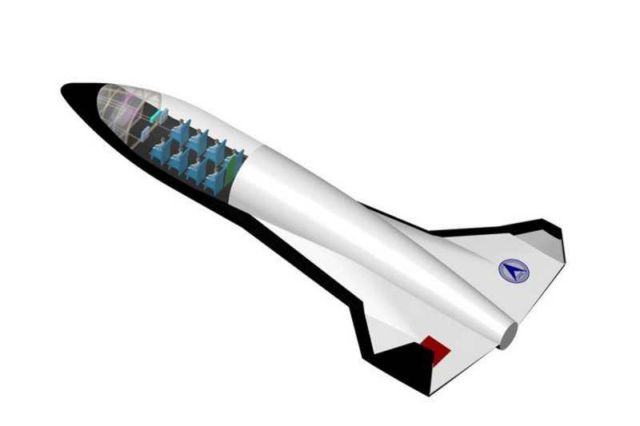 China working on hypersonic spaceplane will be able to carry 20 passengers.
The China Aerospace Science and Technology Corporation (CATSC) is developing of a spaceplane, that will travel at hypersonic speeds.
Above, China's spaceplane concept.   Credit China Academy of Launch Vehicle Technology
With a 12-metre wingspan, could fly 20 people to 130 kilometres at Mach 8, offering 4 minutes of weightlessness.
According to annalists a ride will cost between $200,000 and $250,000.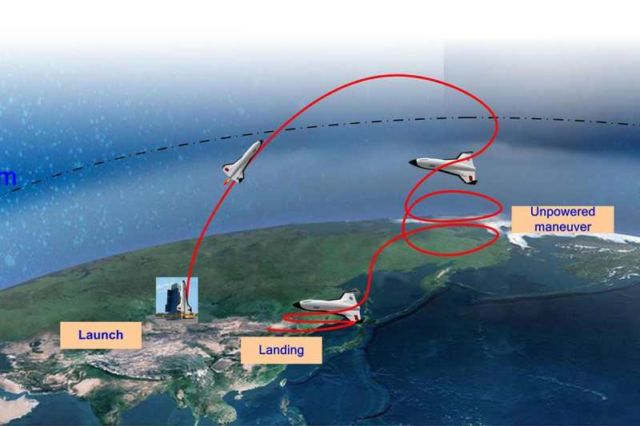 The spaceplane should take off and land up to 50 times.  Credit Mr Pengxin Han et al. from CALT
via popsci