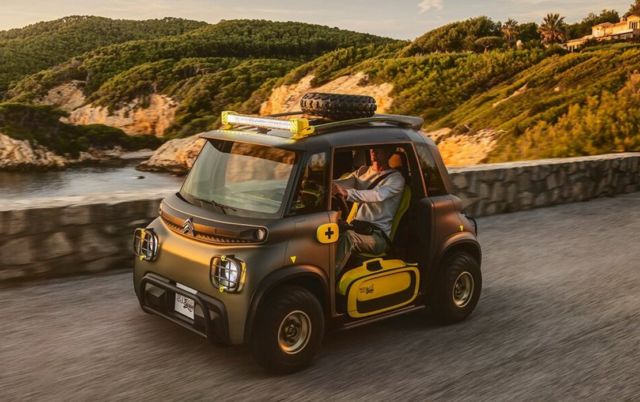 Citroen My Ami Buggy Concept an all-electric mobility vehicle, designed to experience fun excursions.
My Ami Buggy Concept is both robust and vibrant, while incorporating numerous accessories and graphic components in a passenger compartment freed from its doors.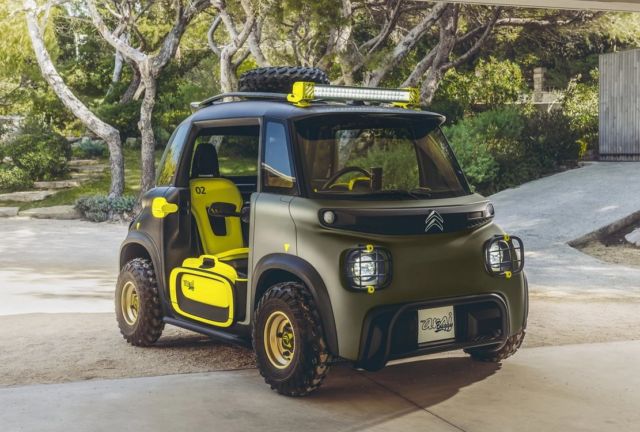 The Citroen teams have come up with this completely liberated Ami, aimed at all those who would look for an electric, easy-to-use vehicle with a strong personality, exuding incredible character.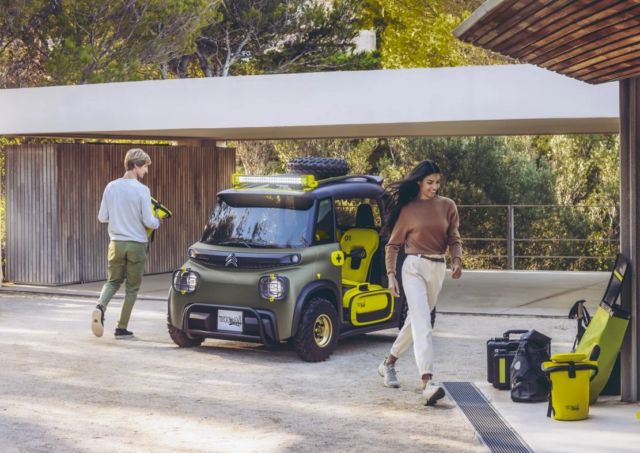 Samuel Pericles, Designer of My Ami Buggy, explains:
"My Ami Buggy is a proposition in line with the philosophy of Ami, which is not a car. We have therefore looked for inspiration in the world of construction games for the fun and functional side, industrial design for ergonomics and aesthetics, encompassing everyday objects (furniture, lighting, etc.) and fashion accessories (sneakers, sports equipment, glasses, etc.). The simple, extruded shapes of the camera and smartphone holders, for example, were inspired by the work of designers who created essential and timeless consumer objects in the second half of the last century. My Ami Buggy Concept needed to be functional and simple, in the purest spirit of iconic and contemporary industrial objects."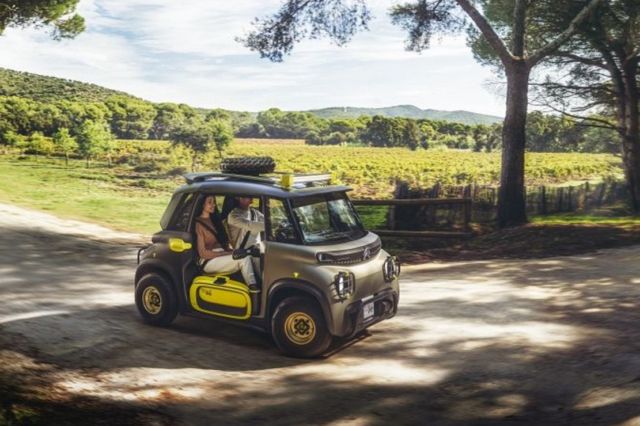 source Citroen