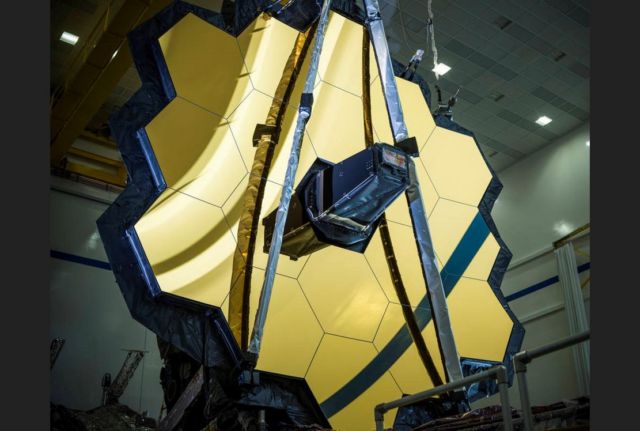 Watch Live the James Webb Space Telescope, the premier space science observatory of the next decade, targeted for launch Dec. 25.
The new targeted launch date is 25 December, as early as possible within the launch window 12:20–12:52 GMT.
Between 7:20 a.m. and 7:52 a.m. Washington
Between 9:20 a.m. and 9:52 a.m. Kourou
Between 12:20 p.m. and 12:52 p.m. Universal (UTC)
Between 1:20 p.m. and 1:52 p.m. Paris
Between 9:20 p.m. and 9:52 p.m. Tokyo
NASA will provide coverage of prelaunch, launch, and postlaunch activities for the James Webb Space Telescope, the world's largest and most powerful space science telescope.
The Webb mission, an international partnership with ESA (European Space Agency) and the Canadian Space Agency, will explore every phase of cosmic history – from within the solar system to the most distant observable galaxies in the early universe, and everything in between. Webb will reveal new and unexpected discoveries and help humanity understand the origins of the universe and our place in it.
Full mission coverage is as follows. All times are Eastern, and information is subject to change.
Image credits: NASA/Chris Gunn
The public can also watch live on the agency's website, Facebook, Twitter, YouTube, Twitch, and Daily Motion.