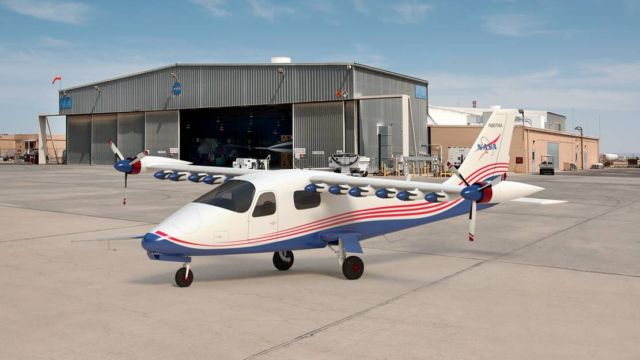 NASA just revealed concept images of all-electric X-57 in final configuration.
This artist's concept image shows NASA's first all-electric X-plane, the X-57 Maxwell, sitting in its final configuration in front of a hangar at NASA's Armstrong Flight Research Center in Edwards, California.
For more than 70 years, this location has been home to many historic X-planes, or experimental aircraft, responsible for expanding the envelope and pushing the limits of aviation – a tradition that NASA is keeping alive through the Aeronautics Research Mission Directorate.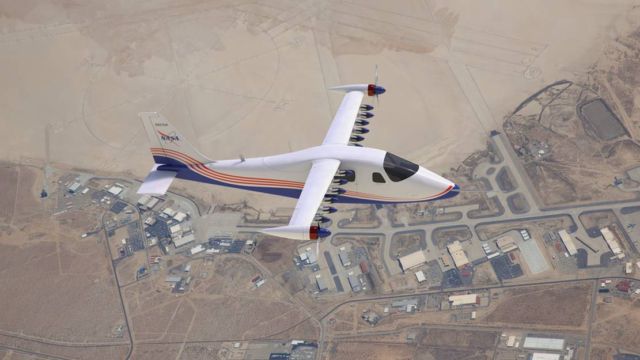 Credits: NASA Langley/Advanced Concepts Lab, AMA, Inc
The X-57, which is NASA's first piloted X-plane in two decades, is seen here in its final all-electric configuration, known as Modification IV, or Mod IV. This configuration will feature a skinny, high-aspect ratio wing, designed to boost efficiency by reducing drag in flight, and electric cruise motors with five-foot diameter propellers on the wingtips, to recover energy that would otherwise be lost to wingtip vortices.
Images credit NASA Langley/Advanced Concepts Lab, AMA, Inc
Editor Monroe Conner
source NASA