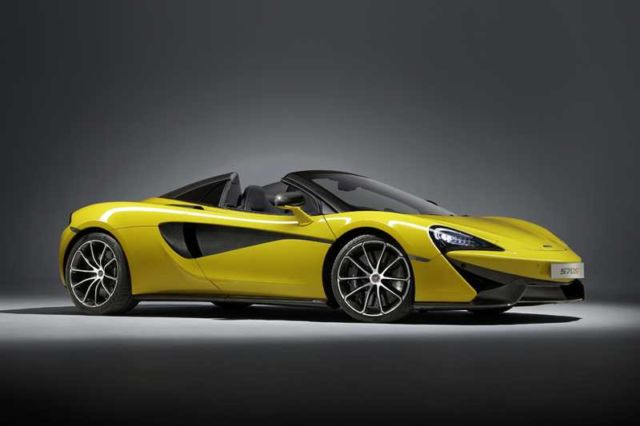 The convertible McLaren '650S spider' supercar unveiled, does 196 mph.
The McLaren '650S spider' with 562 horsepower, a twin-turbo V8 and a 0-60 time of 3.2 seconds.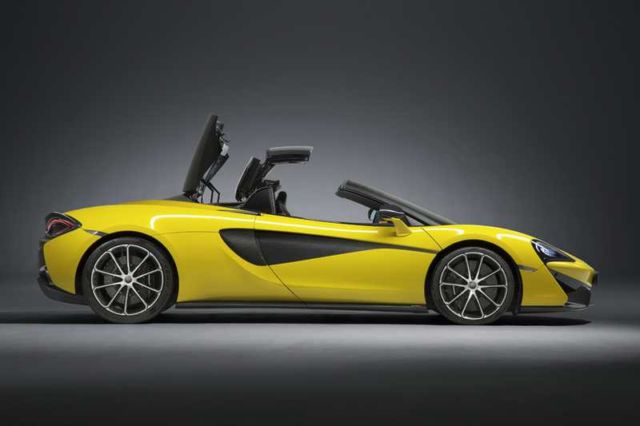 Using the same mechanism as our supercars, the lightweight retractable hardtop takes just 15 seconds to disappear neatly into the beautifully crafted tonneau deck, even when you're driving at up to 40km/h.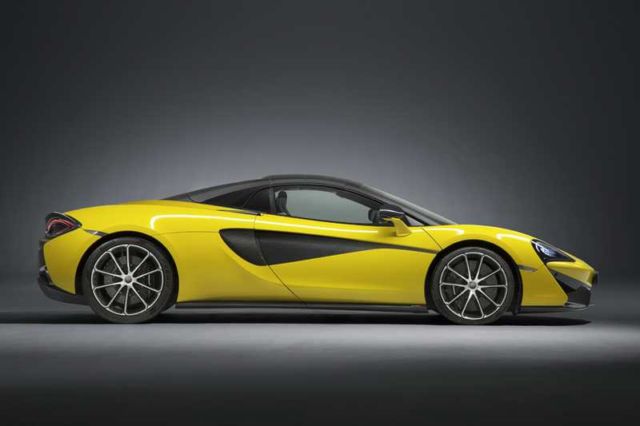 The dihedral doors are an iconic design feature on every McLaren. As well as making it easier to get in and out, these intricate doors guide air into the side intakes to feed the radiators.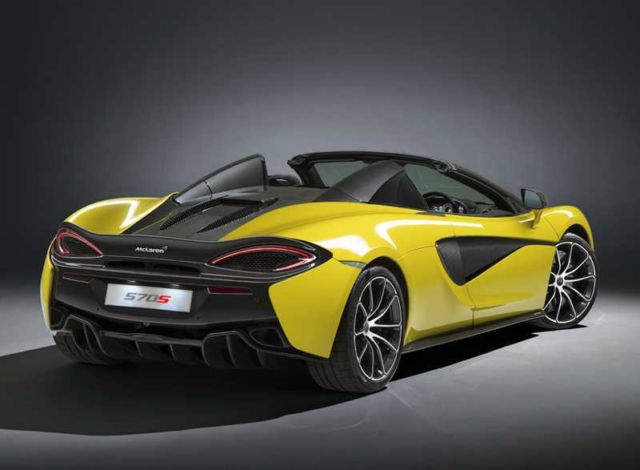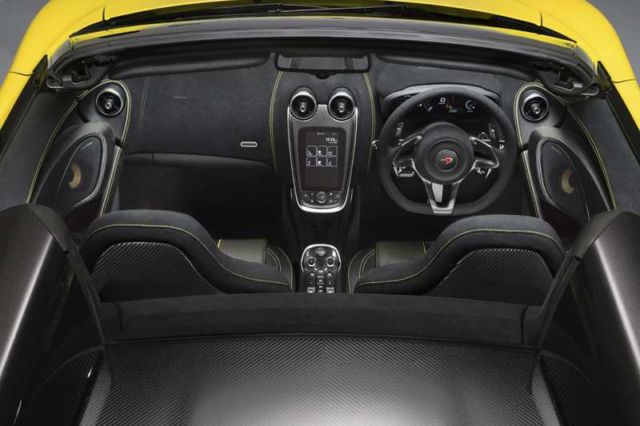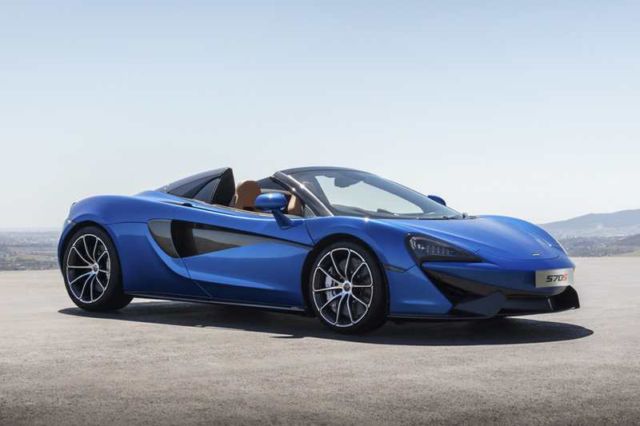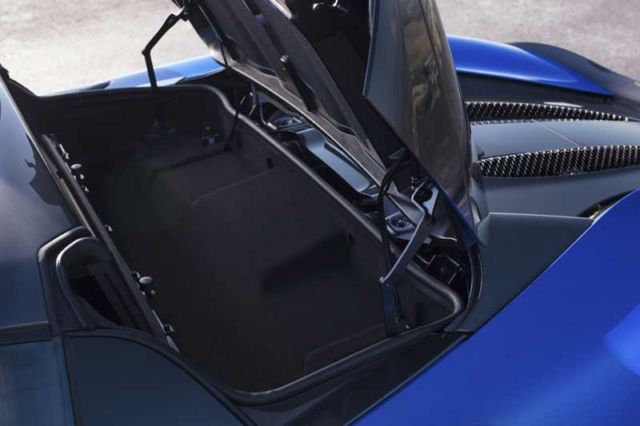 source McLaren