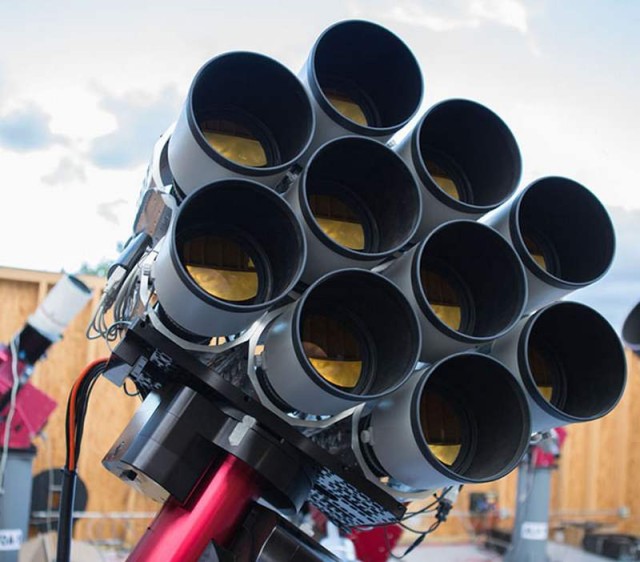 Dragonfly Telephoto Array is a telescope that uses 10 Canon Lenses worth $100,000.
Images credit University of Toronto
The Dragonfly Telephoto Array, owned by University of Toronto, is an array of photographic camera lenses instead of a single lens, one of the smallest professional astronomical telescopes in the world.
It uses ten ordinary Canon 400mm f/2.8L IS II lenses that cost $9,999 each, a $100,000 in photo gear.
Dragonfly is an innovative, multi-lens array designed for ultra-low surface brightness astronomy at visible wavelengths.

It is designed to reveal the faint structure by greatly reducing scattered light and internal reflections within its optics. It achieves this using ten, commercially available Canon 400mm lenses with unprecedented nano-fabricated coatings with sub-wavelength structure on optical glasses.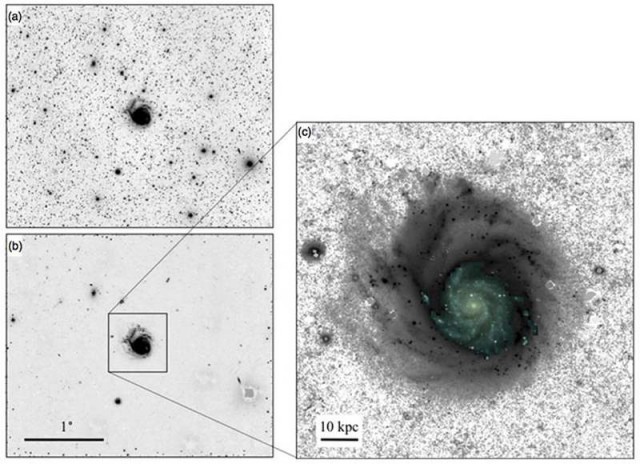 A  galaxy photo captured by Dragonfly.
via PetaPixel
source University of Toronto