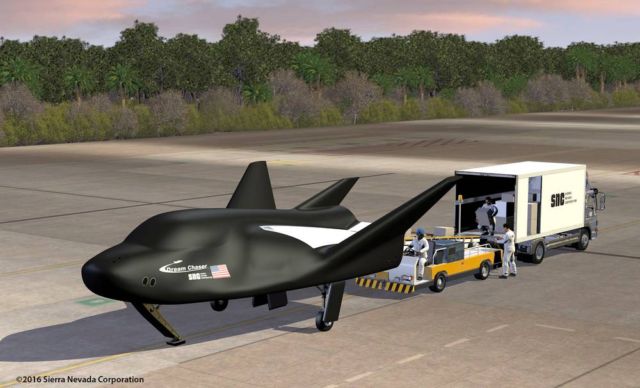 Dream Chaser orbital cargo spacecraft, passes key NASA milestone to begin full-scale production.
The Dream Chaser space plane is designed to return cargo to Earth by landing on a runway, allowing for rapid access.
Sierra Nevada Corporation's (SNC) Dream Chaser spacecraft passed a key milestone for NASA'S Commercial Resupply Services 2 (CRS-2) contract, validating design performance and clearing the way for full spacecraft production. The milestone marks completion of Integration Review 4 (IR4) demonstrating NASA's confidence in the safety and maturity of Dream Chaser's design.
"NASA's acknowledgement that SNC has completed this critical milestone and its approval of full production of the first Dream Chaser spacecraft is a major indication we are on the right path toward increasing vital science return for the industry," said John Curry, program director for CRS-2 under SNC's Space Systems business area.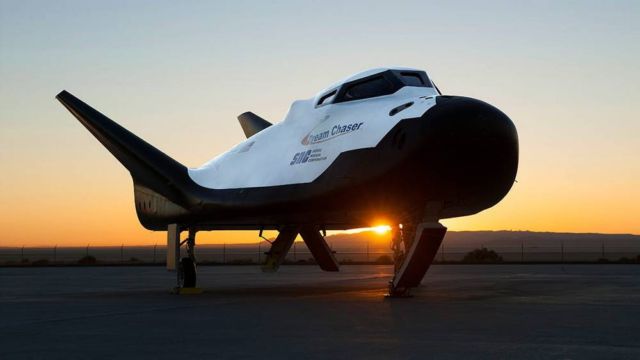 Many critical parts of the orbital vehicle are already complete, built and being tested, including major structural components, thermal protection system tiles and avionics hardware. With the success of IR4, these components are now being integrated into the orbital vehicle assembly at SNC's Space Systems facilities in Louisville, CO.
Subject matter experts from NASA and SNC thoroughly reviewed the Dream Chaser spacecraft design and its integrated performance with launch, ground and flight elements. Based on system capabilities, design maturity and the extensive data products presented, SNC and NASA jointly concluded the Dream Chaser program was ready to move to full-scale spacecraft manufacturing and testing.
Images Credit Sierra Nevada Corporation
source Sierra Nevada