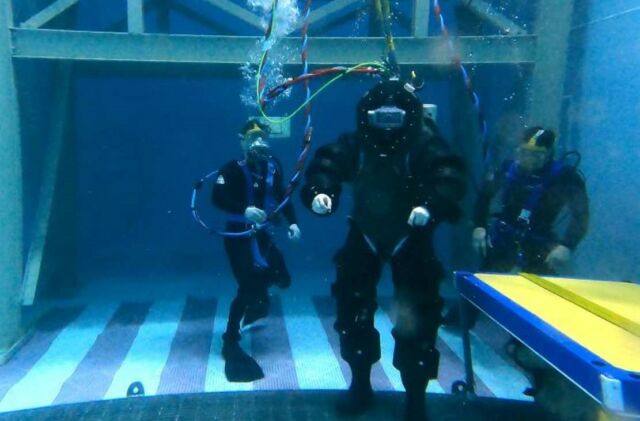 A new diving suit features a self-contained environment that keeps internal pressure steady, as a diver descends to depths with increasing external pressure.
The Deep Sea Expeditionary with No Decompression (DSEND) system is a type of diving equipment designed for deep-sea exploration.
The DSEND system includes a hardened yet lightweight atmospheric dive suit featuring rotating, detachable joints allowing for greater dexterity, flexibility, and maneuverability.
Sponsored by the Office of Naval Research (ONR) — in partnership with Naval Sea Systems Command (NAVSEA), Naval Undersea Warfare Center (NUWC), and Naval Surface Warfare Center (NSWC) Panama City — DSEND recently underwent demonstrations at NSWC Carderock Division in Maryland and at the Navy Experimental Diving Unit in Florida.
Dr. Sandra Chapman, a program officer in ONR's Warfighter Performance Department, said:
"DSEND is truly a game-changer because it's a self-contained environment that keeps internal pressure steady, as a diver descends to depths with increasing external pressure. It increases diver safety, allows them to expand the operational envelope and would eliminate lengthy decompression times."
Above image: DSEND is designed to protect the wearer against water pressure during deep dives.  US Navy
source Office of Naval Research