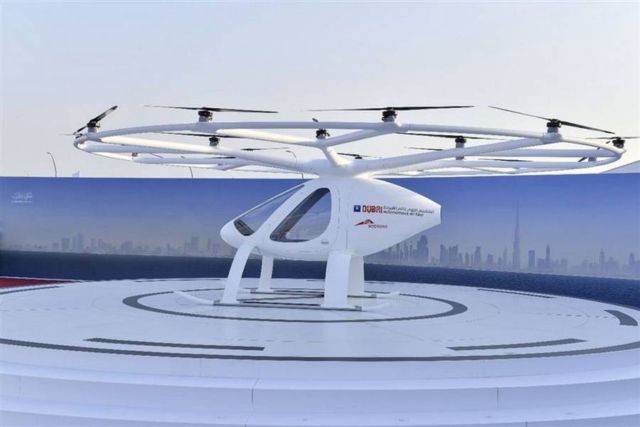 Dubai starts Volocopter autonomous passenger vehicle tests, in bid to become first city with flying taxis.
The successful testing of a Volocopter autonomous flying taxi drone, announced by the government of Dubai.
Dubai aims to become the first city with autonomous flying taxi.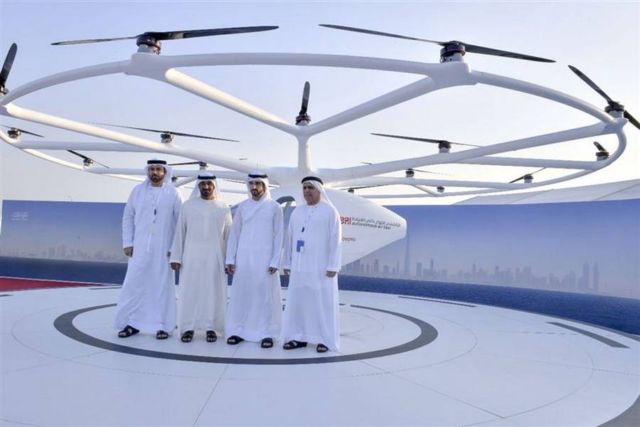 Volocopter resembling a small helicopter but has 18 electric powered propellers.
Prince of Dubai attended the maiden concept flight of the Autonomous Air Taxi (AAT), a vehicle that will be used for the world's first self-flying taxi service.
The two-seater small electric helicopter, capable of transporting people without human intervention or a pilot, has been supplied by Germany-based specialist manufacturer of autonomous air vehicles, Volocopter. The test flight was held at a location near the Jumeirah Beach Park.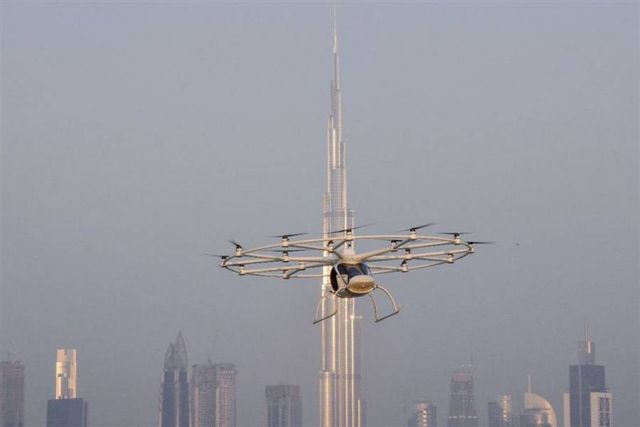 HH Sheikh Hamdan, Prince of Dubai, said:
"After the remarkable success of the first driverless metro in the region, we are glad to witness today the test flight of the Autonomous Air Taxi. This is another testament to our commitment to driving positive change. We are constantly exploring opportunities to serve the community and advance the prosperity and happiness of society.
Encouraging innovation and adopting the latest technologies contribute not only to the country's development but also build bridges into the future."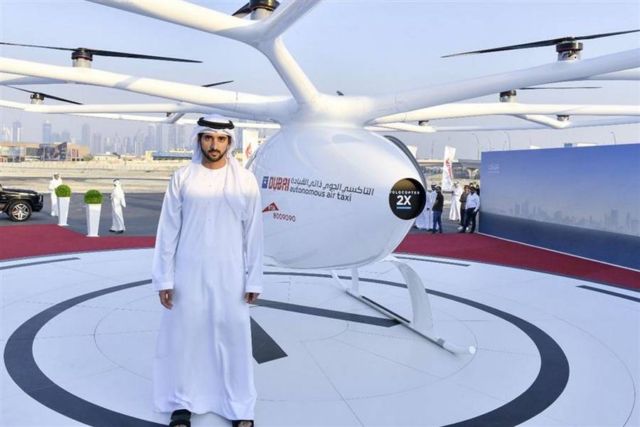 Images credit Government of Dubai Media Office
sources Reuters,  Government of Dubai Media Office