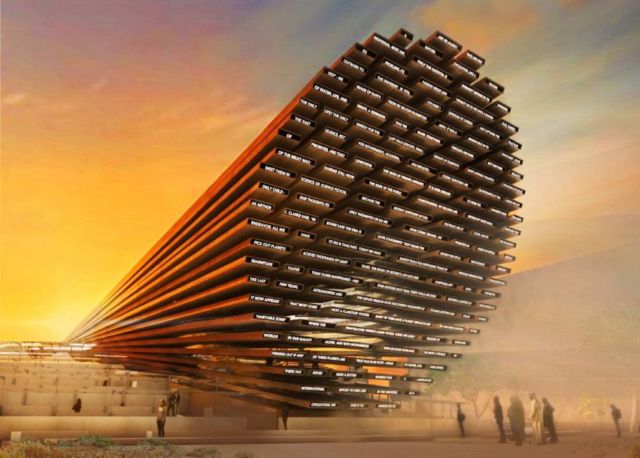 British artist and designer Es Devlin has been chosen to create the UK pavilion for Expo 2020 Dubai.
Called Poem Pavilion, the 20-metre-high structure will feature an illuminated "message to space" made up of numerous artificial intelligence generated words.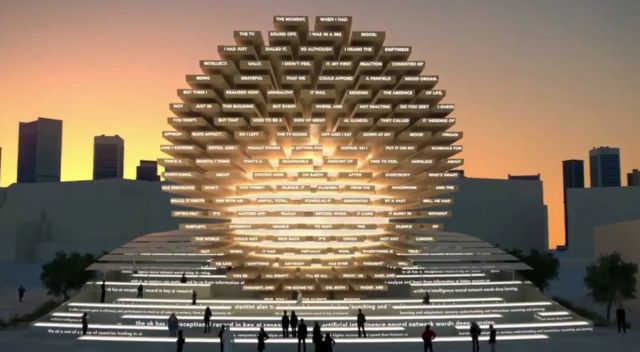 The cone-shaped pavilion is made up of rows that extend outwards from one central point, forming a circular, glowing facade with words and phrases.
The Expo will be visited by an estimated 25 million people in the 6 months from October 2020 to April 2021. World Expos offer the UK a significant opportunity to communicate directly with millions of people, strengthening British soft power and enhancing the UK's reputation on a global stage.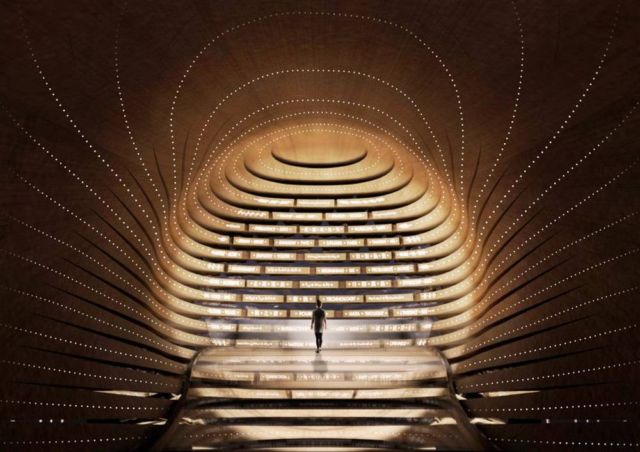 Images credit Es Devlin
source Es Devlin