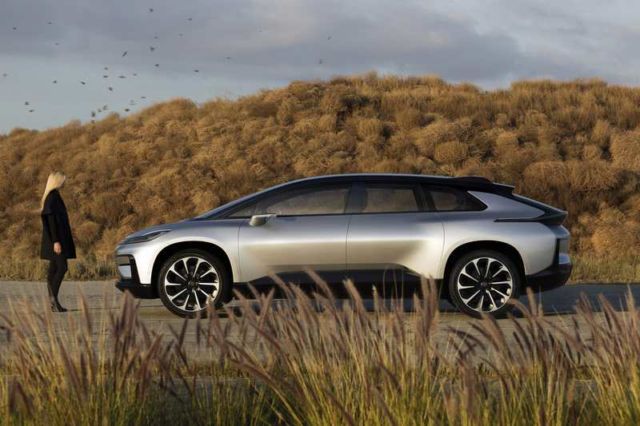 A first look at the aerodynamically crafted electric Faraday Future FF 91.
Faraday Future (FF) has revealed FF 91 ("nine one"), its first production vehicle, at an exclusive event prior to the 2017 Consumer Electronics Show (CES). Built upon the company's Variable Platform Architecture (VPA), FF 91 represents a bold new breed of electric mobility that combines supercar performance, precise handling, the comfort of an ultra-luxury passenger vehicle, and a unique collection of intelligent internet features.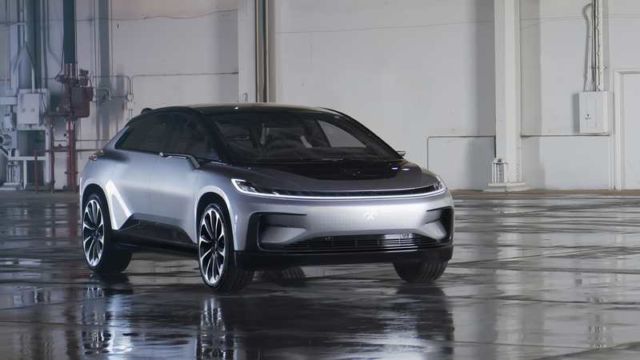 Starting now FF will start accepting reservations for FF 91 through the company's newly redesigned website, FF.com. Reservations are $5,000 and are fully refundable. The first 300 orders will have the option to upgrade their reservation in March 2017 to join an exclusive launch series, the Alliance Edition.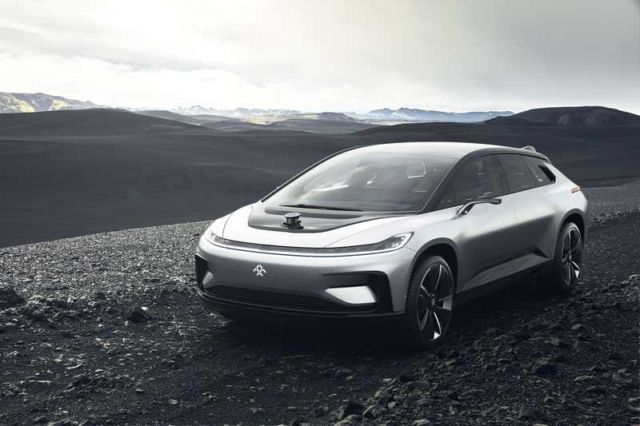 FF 91's powertrain features a multi-motor setup, enabling real-time torque vectoring to the rear wheels. This technology delivers superior acceleration, safety while leveraging rear-wheel steering for agile cornering, allowing drivers to confidently execute maneuvers like merging onto freeways or accelerating out of dangerous scenarios. Peak motor power is 783 kW, equating to 1050 HP, delivering a record-breaking 0-60 mph time of 2.39 seconds.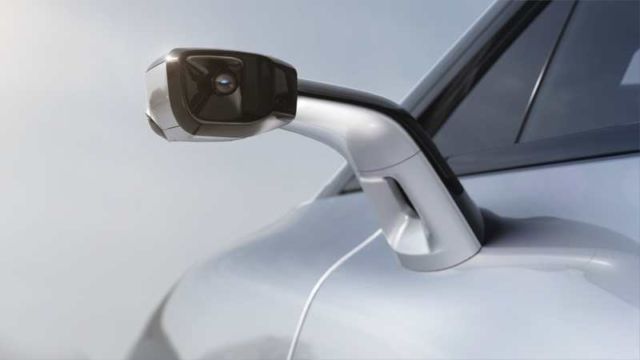 FF 91's battery technology doesn't sacrifice range for performance. Outfitted with a 130 kWh battery, FF 91 achieves a range of 378 miles (EPA est.) and over 700 km (NEDC est.) from the world's highest energy density battery, engineered in partnership with LG Chem. Similarly, the system's compact design enables more cabin space for greater comfort and safety. FF 91 also has the fastest charge speed currently available, with the ability to charge at more than 500 miles per hour. The home charger, included with the vehicle, achieves 50 percent to full charge in under 4.5 hours at 240V.
source Faraday Future