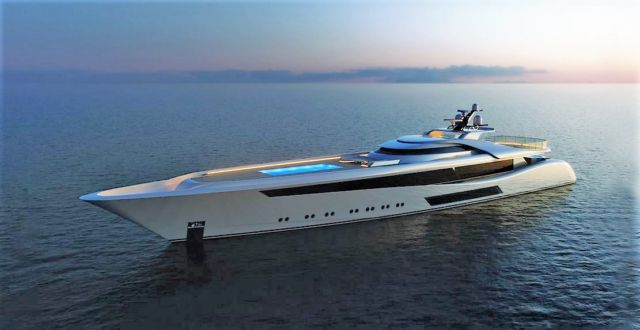 The 207-foot all-aluminum Feadship Project 3073 sports yacht concept features a sleek, elegant silhouette.
The Feadship Sports Yacht offers a fresh take on how an exceptionally swift Feadship might look like. This design exploration includes a full-sized glass-bottomed pool, open wheelhouse and mega-sleek exterior.
A state-of-the-art propulsion system that deploys water jets rather than propellers add to the fast flavour.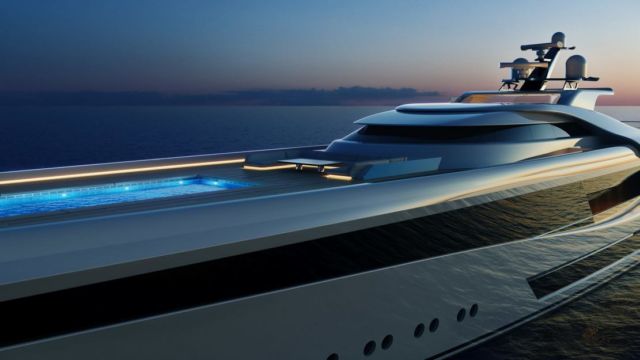 The lines of this seriously elegant all-aluminium Sports Yacht exude speed and length.
The initial design was extended by three metres to add to the cool feel on a powerful shallow-draught yacht developed to achieve speeds of around 30 knots. But an ultra-efficient electric equivalent would still be able to race along at 20-plus knots… Food for thought?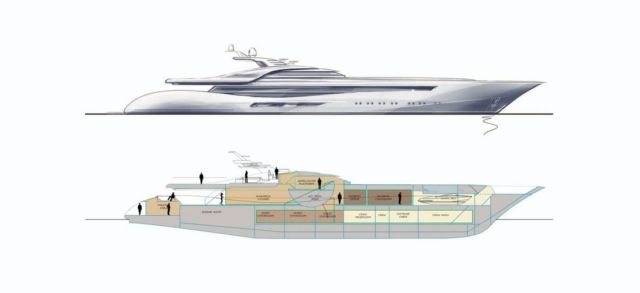 source Feadship