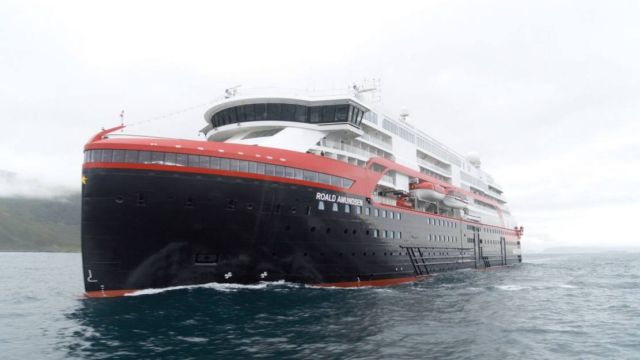 Hurtigruten's hybrid powered MS Roald Amundsen making maritime history, as the first cruise ship in the world to sail purely on battery power.
Norwegian operator Hurtigruten achieved a maritime first by powering its hybrid MS Roald Amundsen ship on just battery power.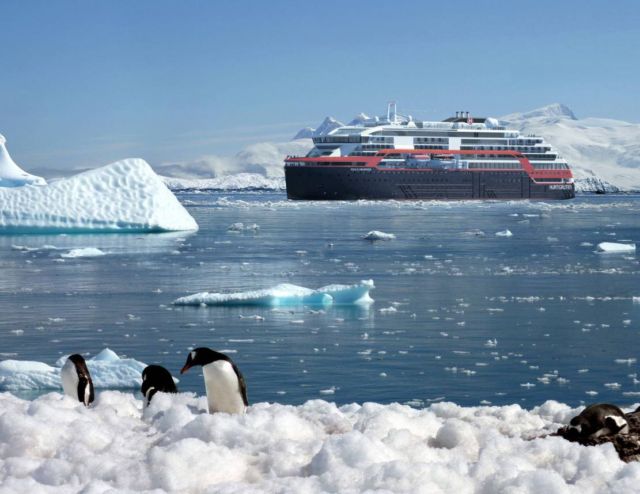 The moment – when the brand new expedition cruise ship moved through the water silent and completely emission free, powered by her large battery packs only – was captured off the west coast of Norway.

Specially designed for some of the most spectacular waters of the planet, MS Roald Amundsen features groundbreaking green technology such as the large battery packs which was put to the test as she left Kleven Yard for her maiden voyage.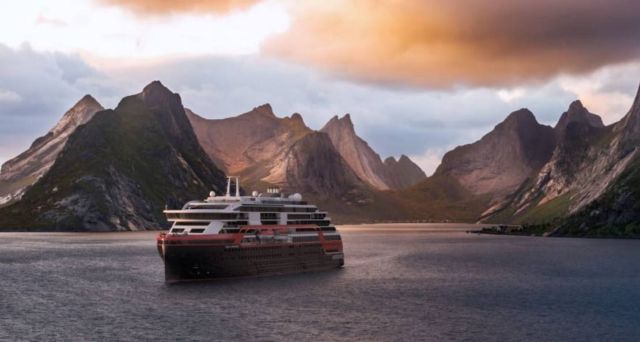 This opens a new chapter in maritime history. MS Roald Amundsen is the first cruise ship equipped with batteries, something deemed impossible just a few years back. With the introduction of MS Roald Amundsen, Hurtigruten sets a new standard not only for cruising, but for the entire shipping industry to follow, Hurtigruten CEO Daniel Skjeldam says.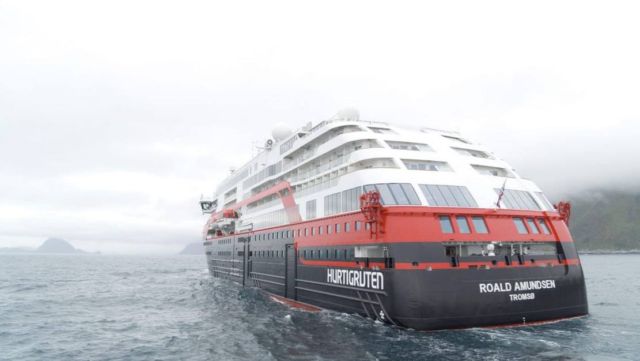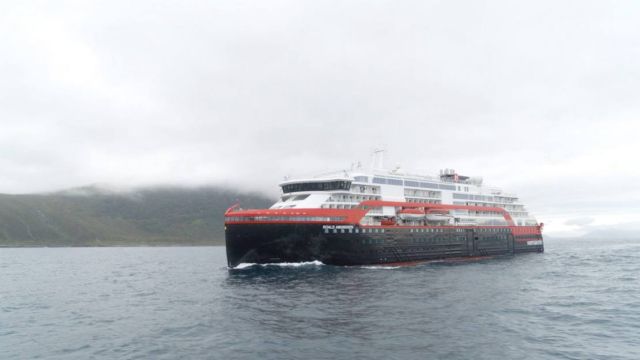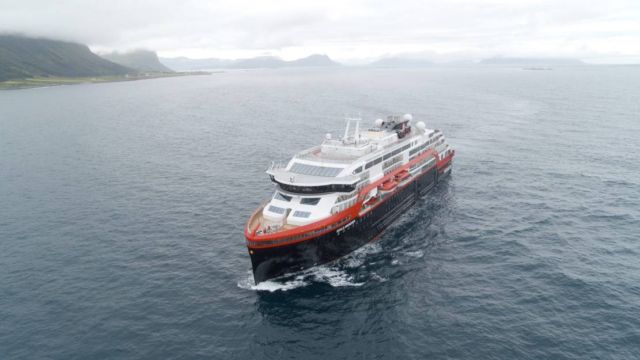 Images credit Hurtigruten
source Hurtigruten