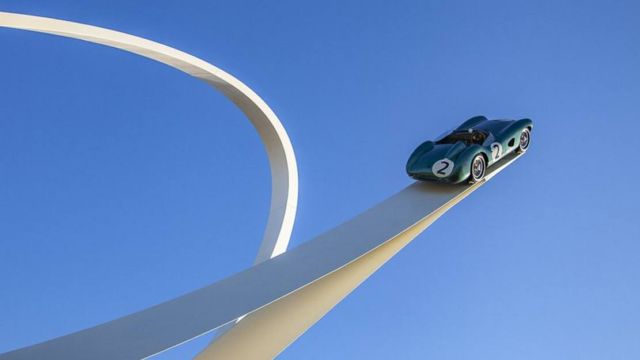 The Goodwood festival of speed that celebrates annually the extensive history of motorsport, introduces a new sculpture by sculptor Gerry Judah.
The 2019 festival's sculpture by Gerry Judah, refers to the 70th anniversary of Aston Martin's first race at Goodwood.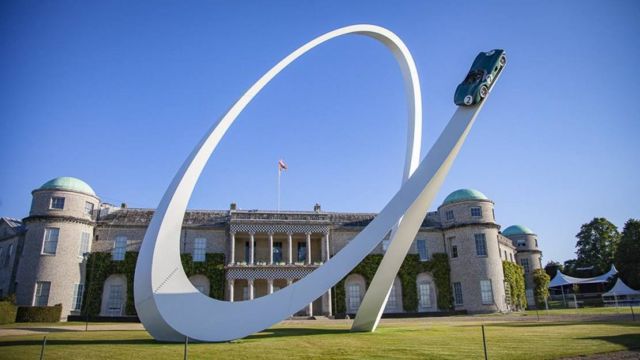 The Goodwood Festival of Speed is an annual event celebrating the diverse history of motor-sport. Every year since 1997 a brand new centrepiece sculpture, featuring famous cars, is created inspiring awe and delight in the many visitors to the festival at Goodwood House in West Sussex. Littlehampton Welding Ltd have fabricated and installed all of these structures every year from 2004 to the present day establishing a good working relationship with the designer of all of these creations, the renowned sculptor Gerry Judah.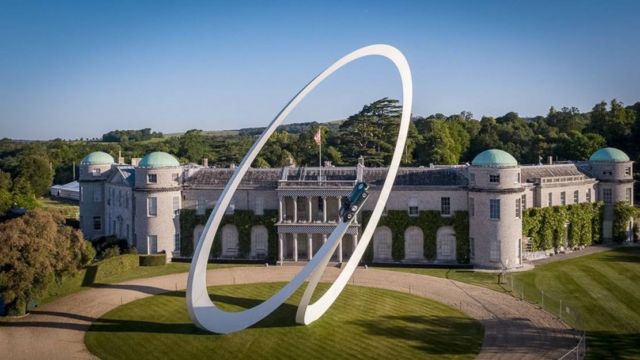 The latest Central Feature at the Goodwood Festival of Speed celebrates the luxury British marque, Aston Martin. 2019 is the 70th anniversary of the company's very first race at Goodwood in 1949. It's also the 60th anniversary of its historic win at the World Sportscar Championship in 1959 when Stirling Moss crossed the finish line a lap in front of the competition.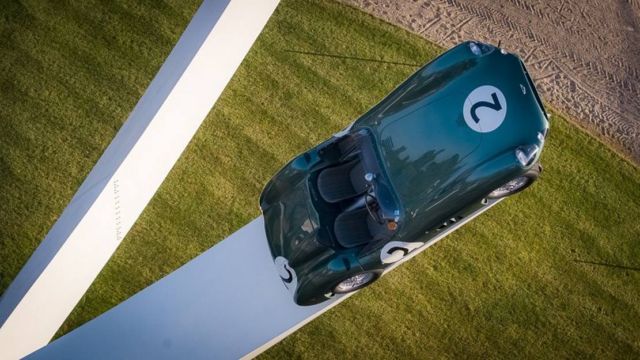 The sculpture that sits in front of the iconic Goodwood House, features just a single car, the classic DBR1, which appears to be swooping skywards leaving a huge looping trail behind it. It's made up of 9 separate triangular, steel monocoque sections with plate thicknesses of 10 and 15 mm which were fabricated at our workshops before being transported to the site at Goodwood. The various pieces were fitted in 7 stages and connected with high-strength Splice bolts. The largest section weighed 8.1 tonnes, with the total weight of the entire piece, including the car, being a hefty 54.3 tonnes. The heaviest lift, which included the top half of the curve, weighed in at 15.7 tonnes.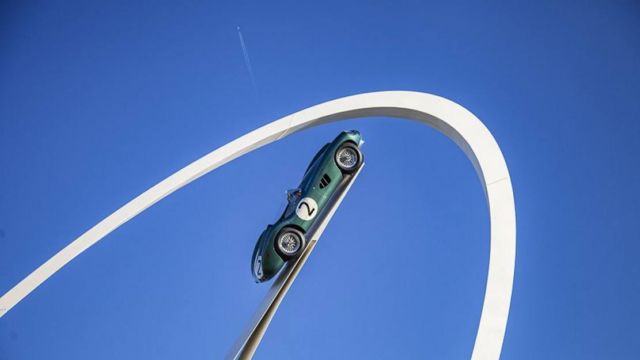 Images credit Goodwood