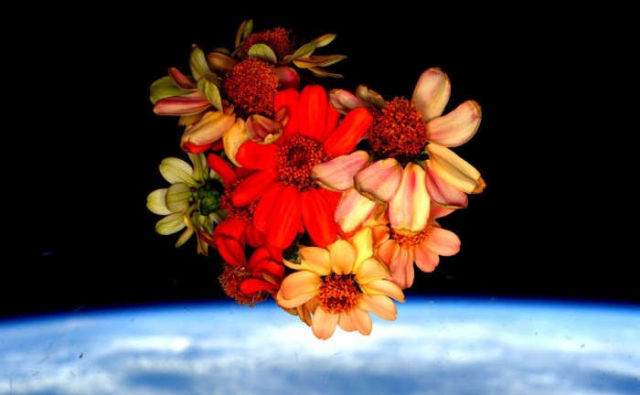 These are the first space zinnias grown aboard Space Station, by astronaut – farmer Scott Kelly!
NASA astronaut Scott Kelly harvested his space grown Zinnia's on Valentine's Day, Feb. 14, 2016 aboard the International Space Station. Credit: NASA/Scott Kelly/@StationCDRKelly.
"I think we've learned a lot about doing this kind of experiment. We're being farmers in space," Kelly explained before the harvest.
"I was extra motivated to bring the plants back to life. I'm going to harvest them on Valentine's Day."
via universetoday