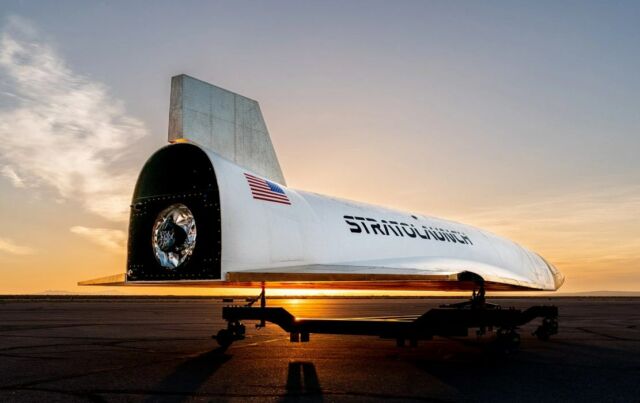 First Talon-A test vehicle unveiled, a Mach 6-class fully reusable vehicle, designed to make hypersonic testing more routine.
This first Stratolaunch Talon-A vehicle, the TA-0, will test and validate a sophisticated payload release system, on the airplane known as Roc.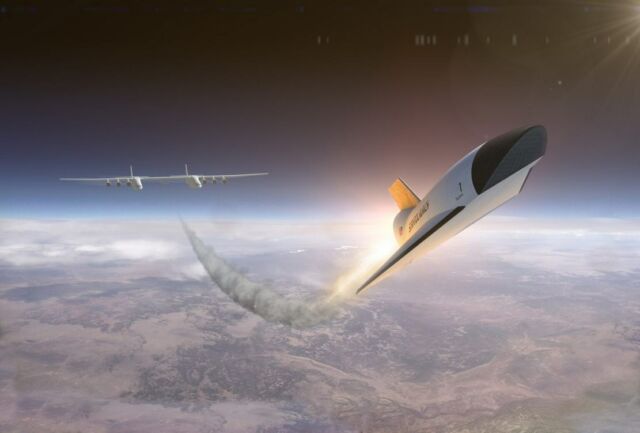 The Talon-A is a flexible, high-speed testbed built for hypersonic research, experiments, and enabling operational missions.
"Our innovative Mach 6-class vehicle offers a reliable testing environment, enabling the development of hypersonic systems."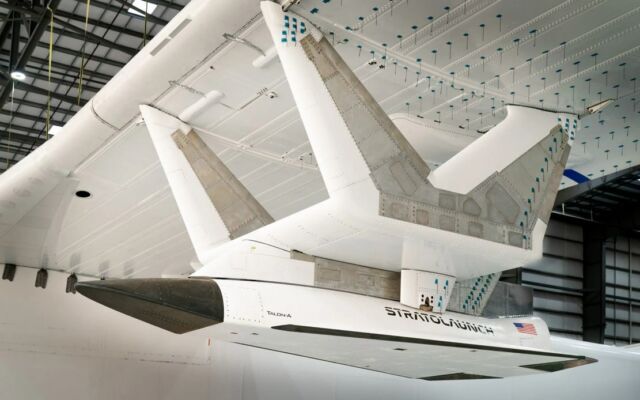 Talon-A is shown mated to Roc's payload release system.  Credit Stratolaunch
The Talon-A features a length of 28 feet (8.5 m), a wingspan of 11.3 feet (3.4 m), and a launch weight of approximately 6,000 pounds (2,722 Kg). It will conduct long duration flight at high Mach, and glide back for an autonomous, horizontal landing on a conventional runway.
Images credit Stratolaunch/Domenic Moen 
source Stratolaunch