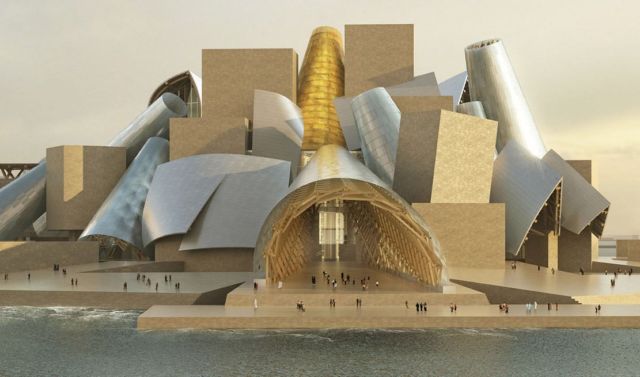 Frank Gehry's Guggenheim Abu Dhabi Museum, has a new opening date, in 2026.
Guggenheim Abu Dhabi by Frank Gehry will serve as a forum for scholarly research and intellectual and cultural dialogue, engaging artists, scholars, curators and architects.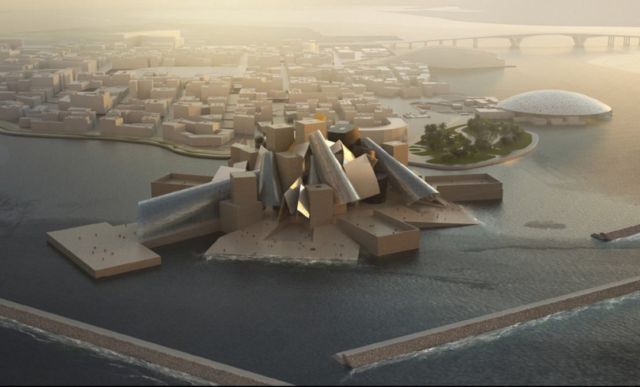 The futuristic museum, located on Saadiyat Island, will be part of the Saadiyat Cultural District, an emerging global cultural hub.
Guggenheim Abu Dhabi will offer spectacular views of the Arabian Gulf. Its inventive design by award-winning architect Frank Gehry features a series of asymmetric cones that surround the main building.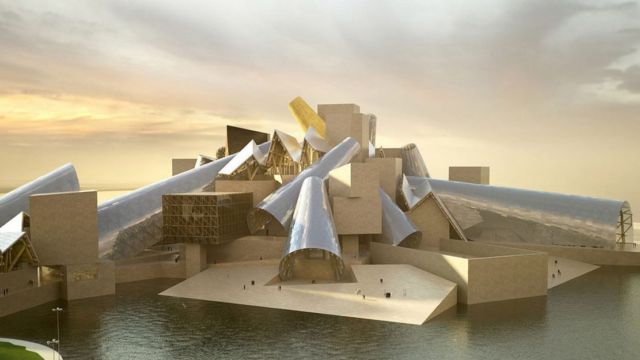 Guggenheim's director Richard Armstrong, explains:
"We think it should be five years from next week. It looks like everything is coming together so we can say something definitive. it has been a relatively long gestation."
"We've had a very active acquisitions programme for about 12 years now in the region and globally; it'll be a museum that looks at the whole world from 1965. Even though it was painful in many ways, including people being put on furlough for a bit, and other people having reduced salaries… it became a time of change and adaptation at the museum and I have a feeling this may have been true at museums in Europe for different reasons. In any case, we have survived. I think we've come out as a better institution that is looking more to the future."