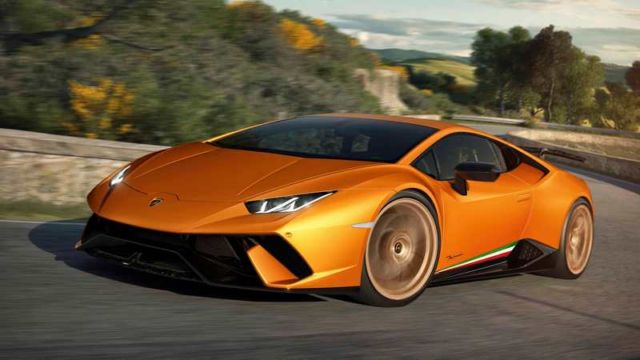 The Lamborghini Huracán Performante has reworked the concept of supercars and taken their performance to levels never seen before.
The powerful V10 engine of the Lamborghini Huracán Performante, allows the supercar to reach 62 mph in 2.9 seconds and hit a top speed of more than 200 mph.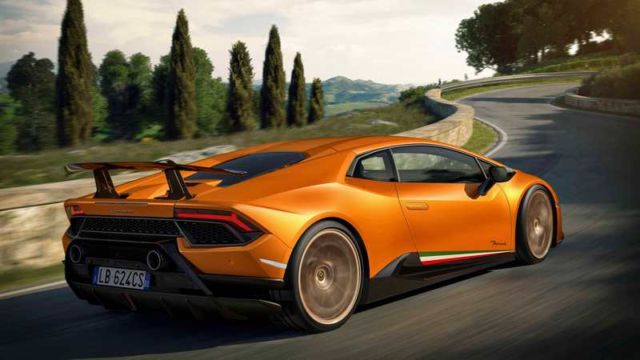 The Huracán Performante has been re-engineered in its entirety, as regards its weight, engine power, chassis and above all by introducing an innovative system of active aerodynamics: ALA. The combination of these modifications and the skilled work of the team at Lamborghini, took the Huracán Performante to complete a lap at Nürburgring in 00:06:52:01 setting a new record for best lap and becoming the fastest standard production car at the Shrine of Speed.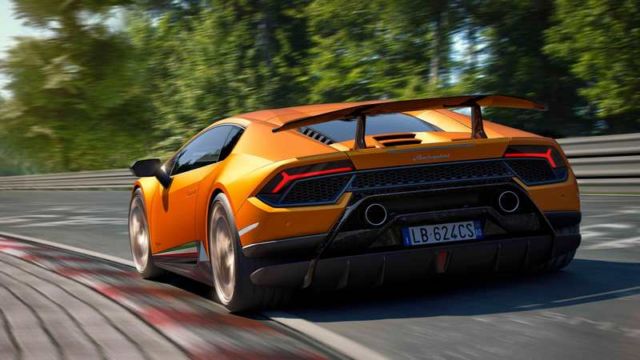 There are many aspects that make this car the highest expression of the new concept of super sports car. The even more powerful V10 engine, massive use of Forged Composites® to make it even lighter in weight, the LDF 7-speed dual-clutch transmission and the new ALA active aerodynamic system that controls air and directs it in its favor. It has ruled the circuit. Now it will rule your road.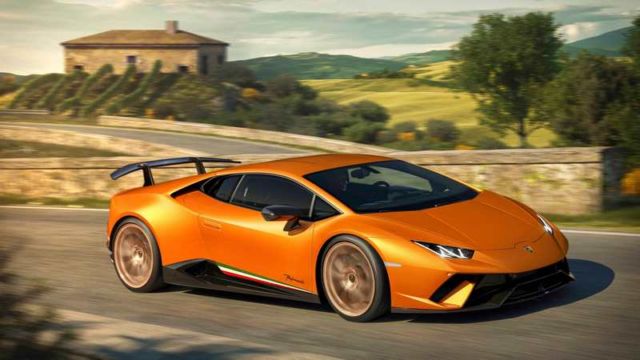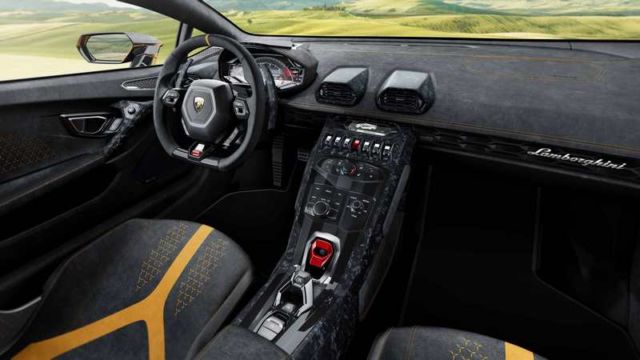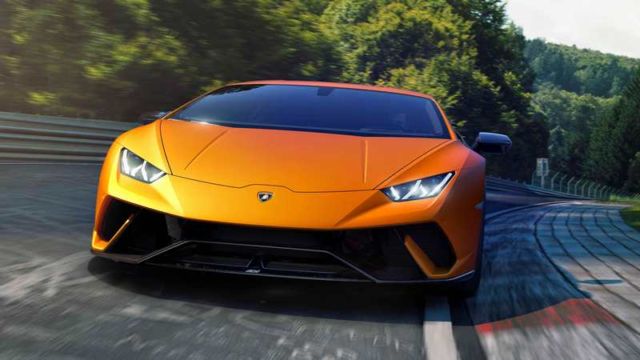 source Lamborghini