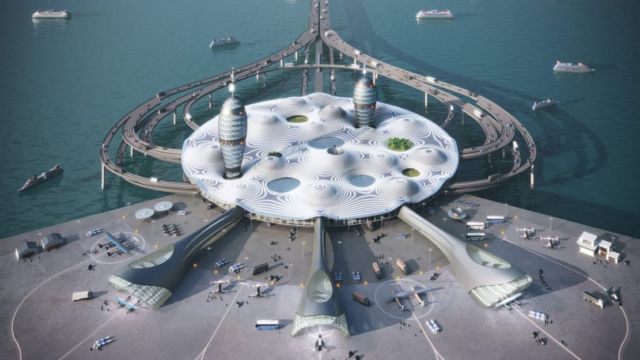 Futuristic floating Japanese Spaceport concept, just off the shore in Tokyo Bay.
A team of Japanese architects, under the "Space Port Japan Association" (SPJ) banner, have designed a breathtaking concept for a futuristic, four-story spaceport, meant to float just off the shore in Tokyo Bay.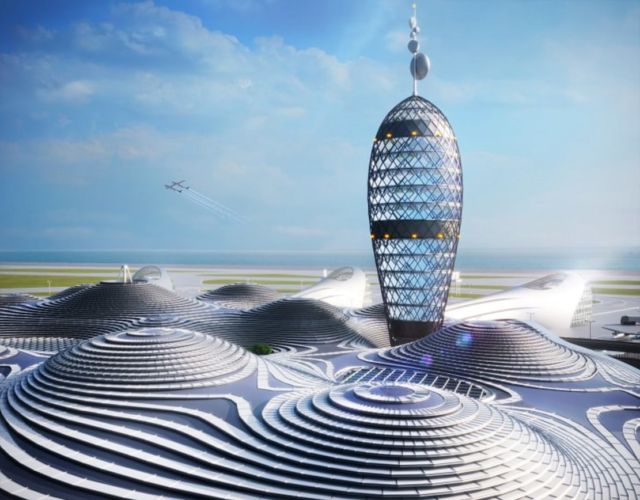 With the emergence of NewSpace, the space industry has been expanding on a yearly basis, and is expected to grow in scale from around 40 trillion yen at present to more than 100 trillion yen over the next 30 years.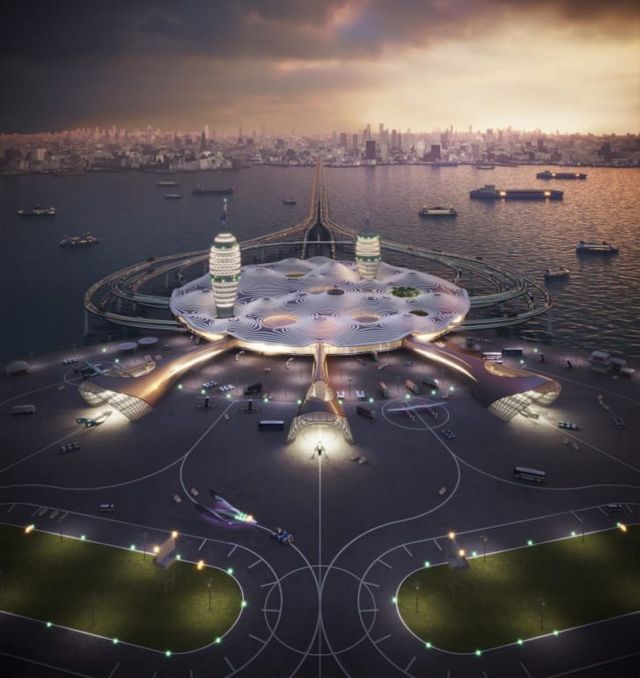 The space travel business is also getting off the ground, particularly in the United States, and it is becoming likelier that it will develop into an enormous market in the future.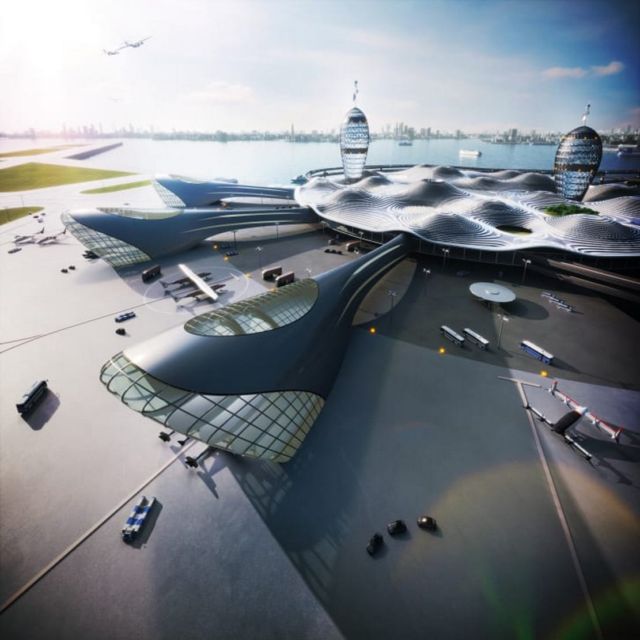 Among this, the positioning of Japan, a space development leader that will see the creation of Asia's first spaceport, as a space travel business hub will be of huge significance for the future development of the space and related industries.
source Space Port Japan