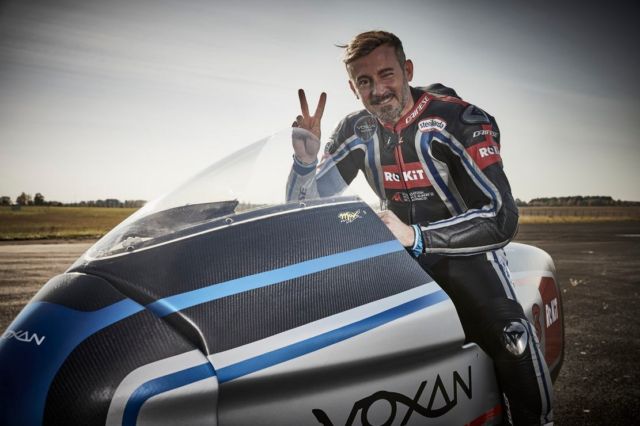 Voxan Wattman is the fastest electric motorcycle in the world, reaching 366.94 km/h (228.05 mph) for the semi-streamliner Wattman.
Max Biaggi and Monegasque electric motorcycle constructor Voxan marked the Venturi Group's 20th anniversary in style, setting a total of eleven new world speed records at Châteauroux airfield in France, on 30 and 31 October and 1 November. The outright top speed achieved over the three days was 408 km/h (254 mph).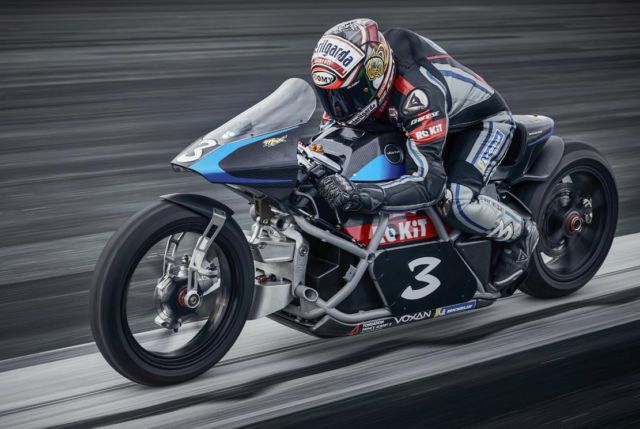 On Friday 30 October, a non-streamlined version of the Voxan Wattman without its fairing also took on the challenge over a distance of 1 mile, from a flying start. The principle was identical: 1 mile in opposite directions, within a period of two hours. Once again, the final speed was the average of the two speeds recorded over these two runs: 349.38 km/h (217.14 mph).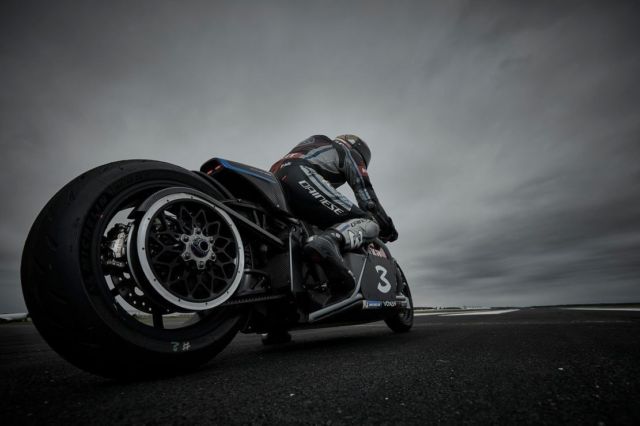 Yet the on-board systems showed that the Wattman, propelled by its powerful 270 kW (367 CH) engine, peaked at a top speed of 372 km/h (231 mph). This measurement augurs well for the next attempts planned, with Voxan set to take on more records until the end of 2022.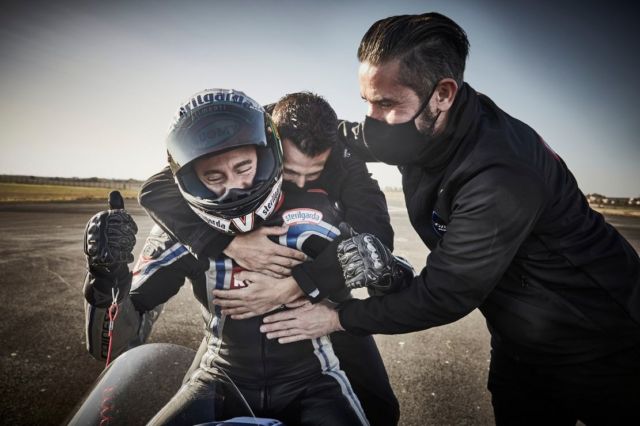 Nine other records
Gildo Pastor's team had a number of other world records in their sights. After these three days of attempts, the final record tally is as follows:
– ¼ mile, flying start, partially streamlined: 394.446 km/h (245.097 mph) – no previous record
– ¼ mile, flying start, non-streamlined:357.190 km/h (221.947 mph) – no previous record
– 1 km, flying start, partially streamlined:386.349 km/h (240.066 mph) – previous record: 329.319 km/h (204.483 mph)
– ¼ mile, standing start, non-streamlined:126.195 km/h (78.413 mph) – no previous record
– ¼ mile, standing start, partially streamlined:127.304 km/h (79.103 mph) – previous record:
87.157 km/h (54.156 mph)
– 1 km, standing start, non-streamlined:185.562 km/h (115.302 mph) – no previous record
– 1 km, standing start, partially streamlined:191.836 km/h (119.201 mph) – previous record: 122.476 km/h (76.103 mph)
– 1 mile, standing start, non-streamlined:222.823 km/h (138.455 mph) – no previous record
– 1 mile, standing start, partially streamlined:225.008 km/h (139.813 mph) – no previous record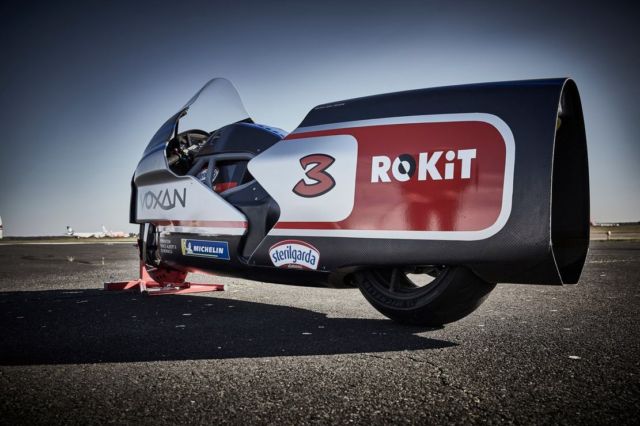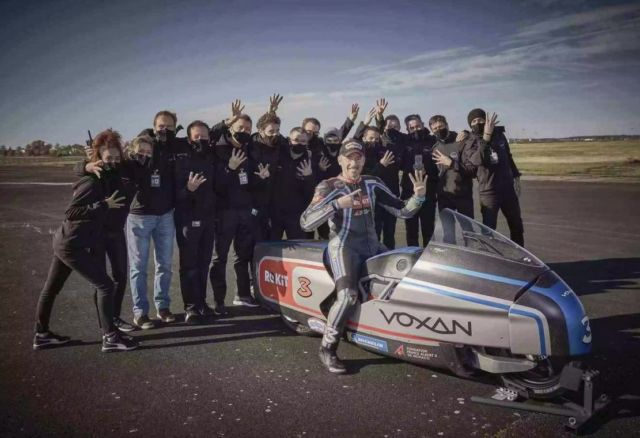 source Voxan