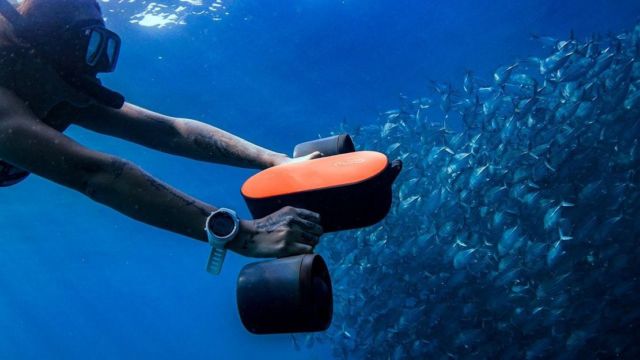 Geneinno S2, the most portable sea scooter monitored by smart App.
The Geneinno S2 weights merely 5.9lbs, you can take it whenever and wherever since it built-in 97Wh battery.
With smart app monitoring and GoPro compatibility, the S2 makes underwater sports fun for everyone.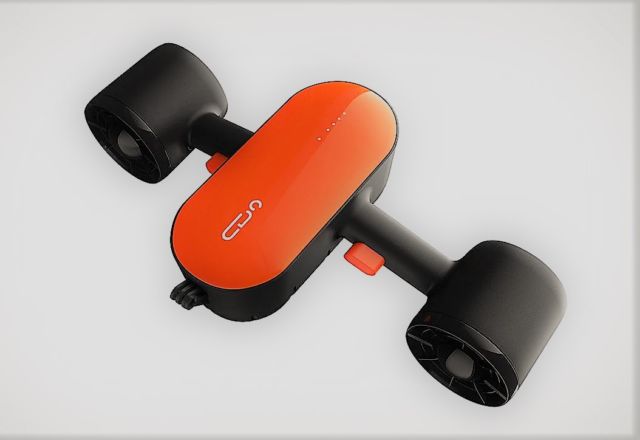 Constructed with only three main parts, the Geneinno S2 is a very practical sea scooter to travel with. It can fit in a backpack or a carry-on bag. Its small size is equivalent to a 16" Macbook Pro.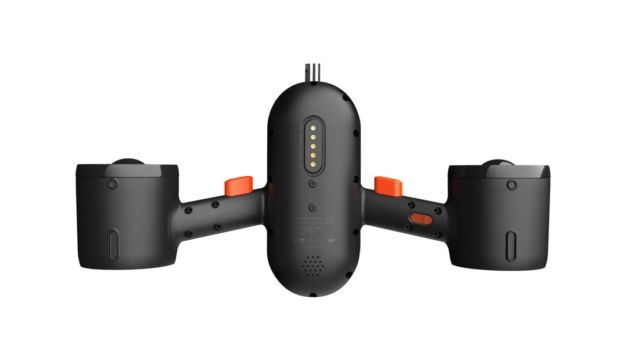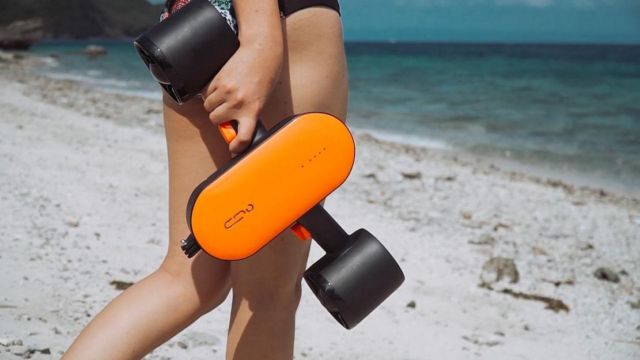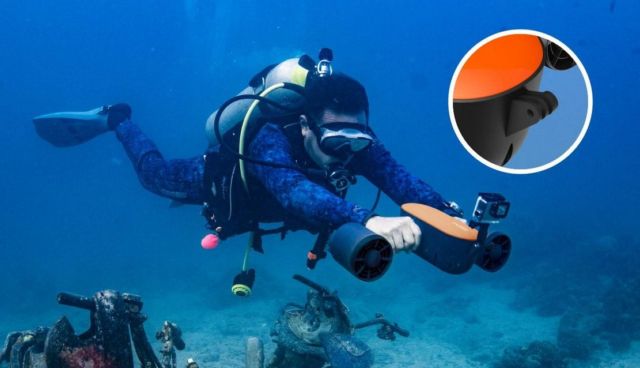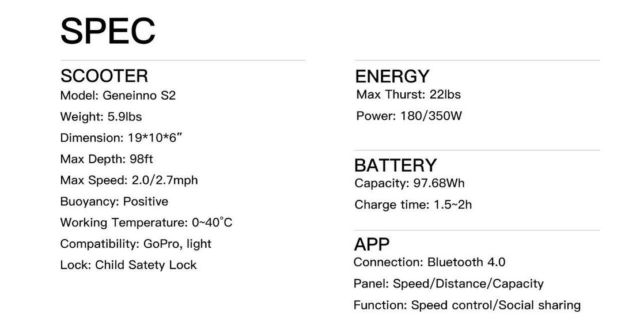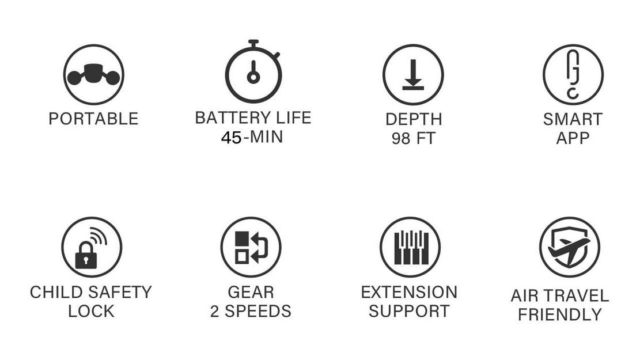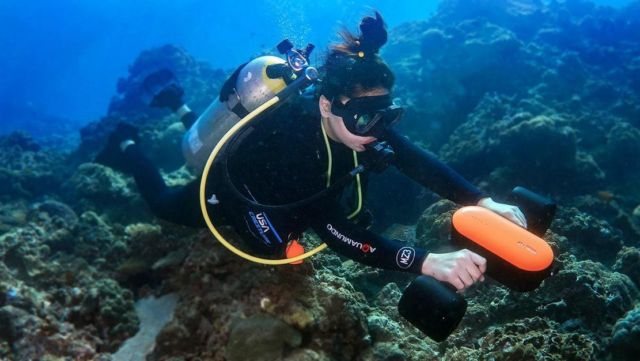 source geneinno.us