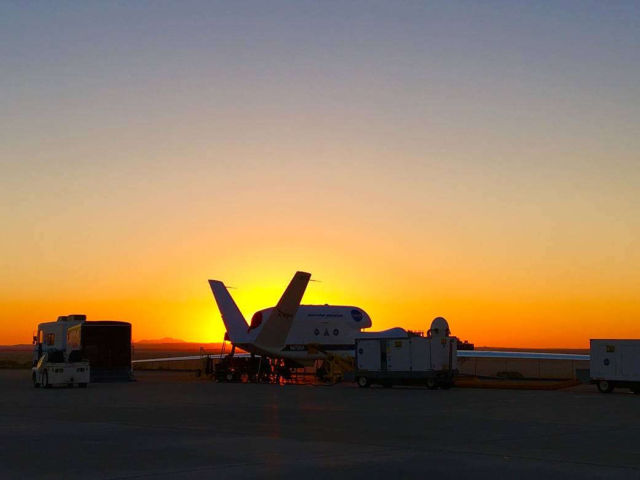 NASA Global Hawk on a back ramp at Armstrong Flight Research Center on Edwards Air Force Base.
NASA Global Hawk goes through testing of its communication components and satellite connection links in preparation for flight.
Hot summer days in Southern California's Antelope Valley force many aircraft operations to start early in the morning before the sun rises.
Image Credit: NASA/Michael Bereda
source NASA