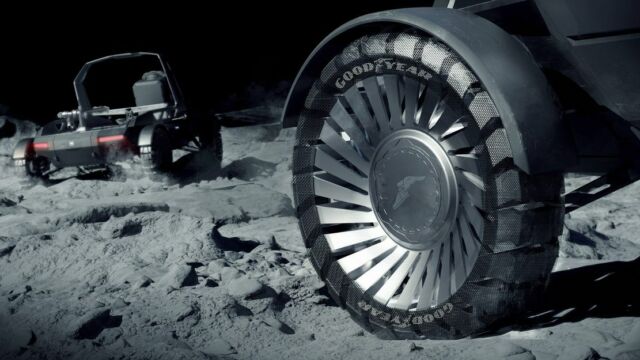 Goodyear Airless Tyres for future lunar vehicle, designed for extreme temperatures in one sixth gravity.
The Goodyear Tire & Rubber Company supplied essential products for NASA's Apollo program, including the Apollo 11 mission which landed on the Moon 53 years ago today. The company will continue that tradition—focusing on lunar vehicle tires—by joining Lockheed Martin in its development of a lunar mobility vehicle.
Since Apollo, Goodyear continued innovating alongside NASA to advance designs for a lunar vehicle tire. The team of companies intends to be the first to establish extended-use commercial vehicle operations on the Moon. Goodyear brings its vast expertise in a mission-critical component to traverse the lunar surface, tires.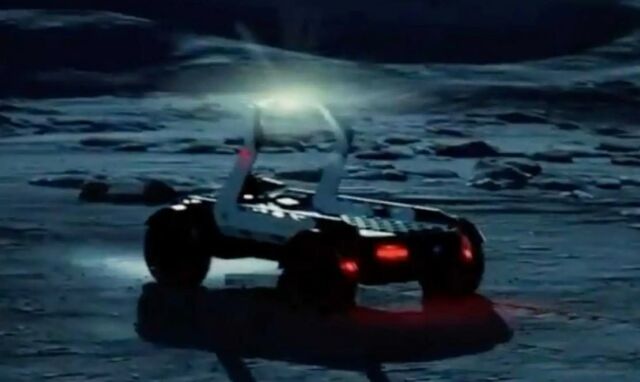 "NASA's Artemis program to live and work on the Moon has a clear need for lunar surface transportation that we intend to meet with vehicles driven by astronauts or operated autonomously without crew," said Kirk Shireman, vice president of Lunar Exploration Campaigns at Lockheed Martin. "We're developing this new generation of lunar mobility vehicle to be available to NASA and for commercial companies and even other space agencies to support science and human exploration. This approach exemplifies NASA's desire for industry to take the lead with commercial efforts that enable the agency to be one of many customers."
source Goodyear