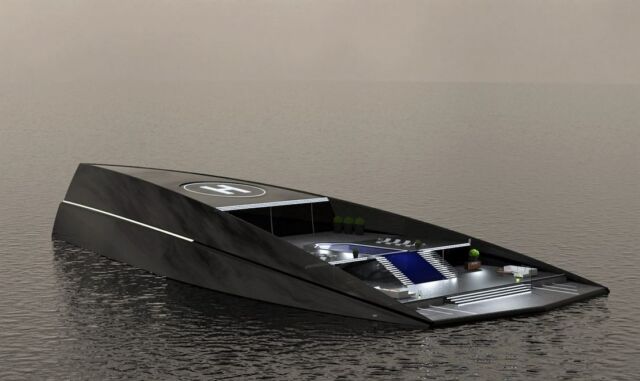 ONO 492-foot gigayacht is one of the most extra-ordinary yet realistic concept in the mega yacht industry.
ONO 150-metre megayacht is one of Aras Kazar's most assertive designs.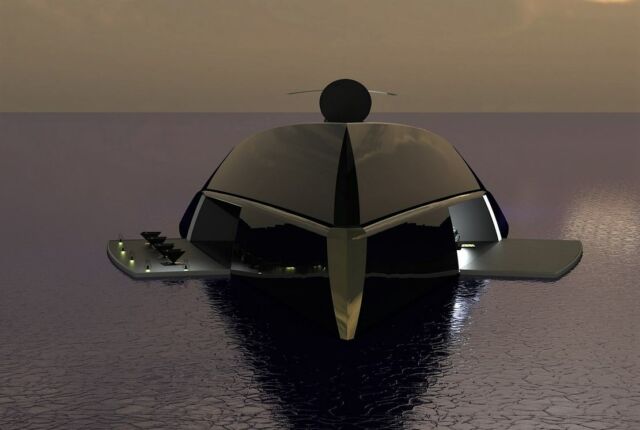 It  is actually a floating villa. 3 master cabins, 5 guest cabins, swimming pool, offshore movie theater, platform for jet-ski and other marine toys, helipad and more.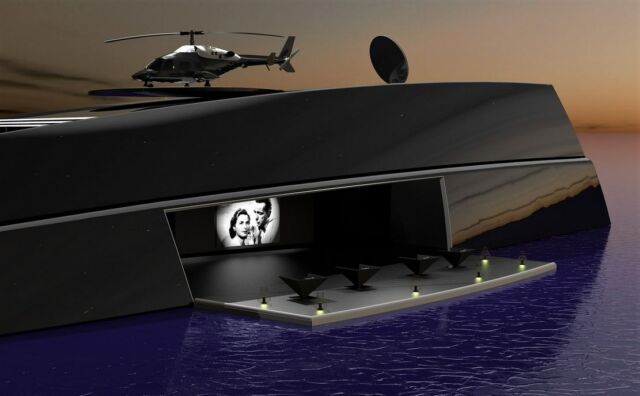 Materials:  Aluminum – Fiberglass – Tempered Glass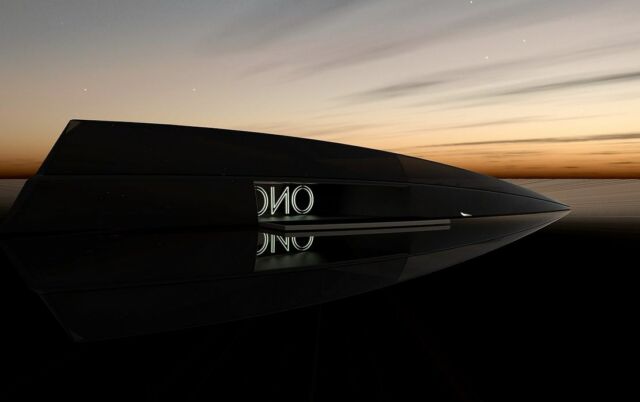 "For a moment, you may think that it is an unknown object hovering on the horizon. As usual, we can see Aras' glass and metal composition in ONO. Don't forget the solar panels on the roof!"