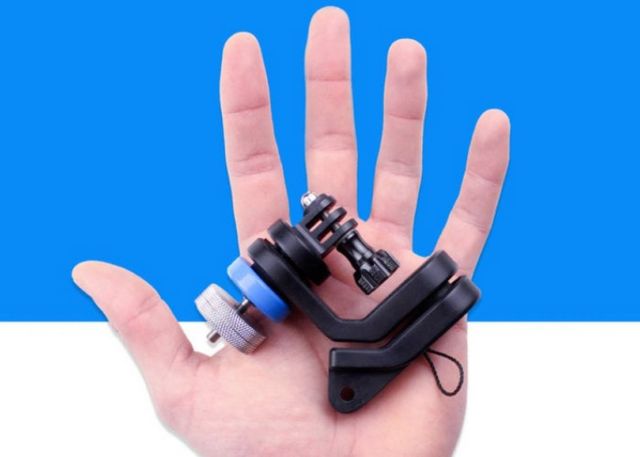 GravGrip hydraulic camera stabilizer for your smart phone and action camera., is pocket sized, battery Free and waterproof.
GravGrip camera stabilizer is very simple to use: Mount your cell Phone or action camera to GravGrip™ with the included adapters. Lock your camera into position by rotating the blue knob.
Mount your camera in the "ROLL" position to keep a stable horizon or in the "TILT" position to easily capture those epic ultra low and high angle shots. Lock into position by rotating the blue knob.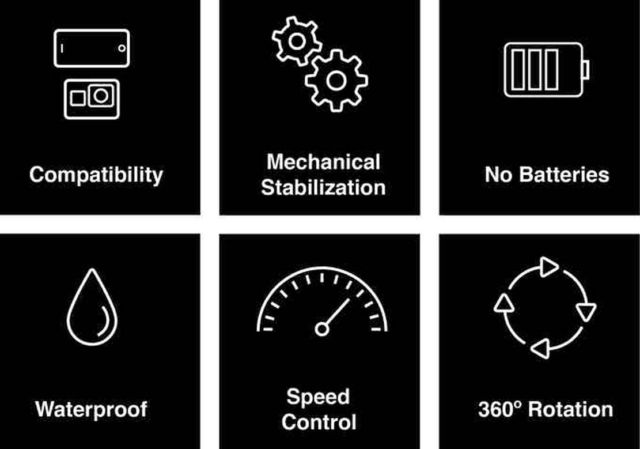 Rotate weight set upwards to decrease gimbal speed or downwards to increase gimbal speed. Fine tune GravGrip™ to your liking. Twist the weights together to lock into position.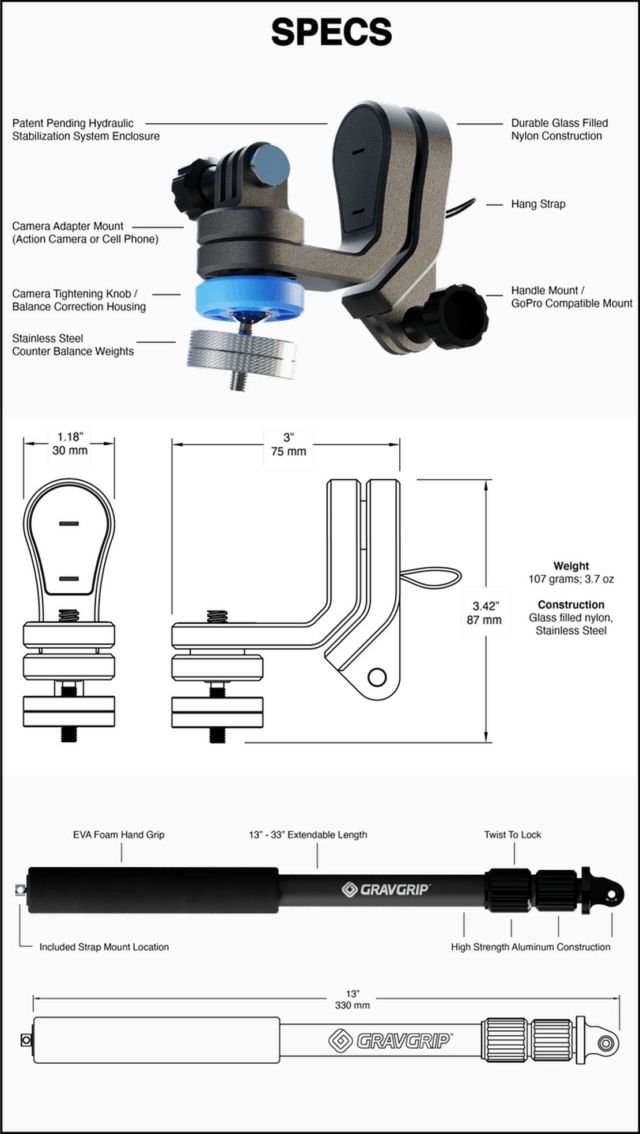 GravGrip's balance correction system is adjusted using hand force. Some camera's have an offset center of Gravity (hint hint: GoPro), easily level the horizon with a quick change in position. This system will NOT budge while in use.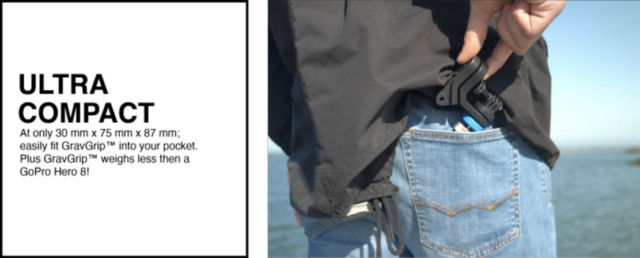 source Indiegogo