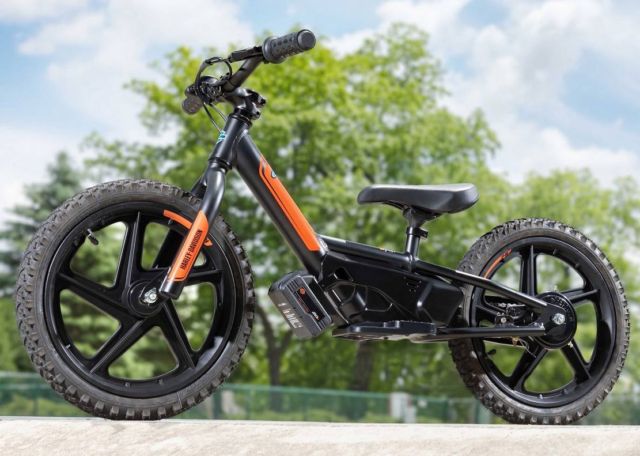 Harley-Davidson announced a pair of electric balance bikes for 3-5- and 5-7-year-olds.
The Harley-Davidson mini e-bikes are available in two models: IronE12 weighting 17lbs for 3-5-year-olds and IronE16 for 5-7-year-olds, that has 16-inch (40 cm) wheels and a 17-inch (43 cm) seat height, and weighs 19 lb (8.6 kg).
Both use rigid forks, electric hub motors and little removable batteries that give you 30-60 minutes of shenanigans per 30-60 minute charge.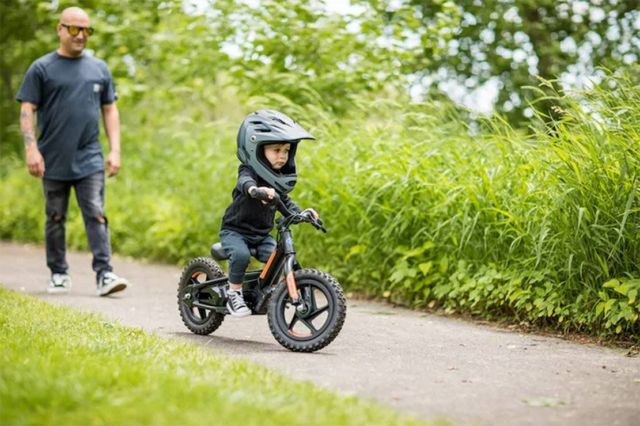 They are both offer three power modes: Training, standard, and advanced.
Training mode tops of at 5mph (8.05 km/h), standard mode at 7mph (11.27 km/h) and advanced at 9mph (14.48 km/h).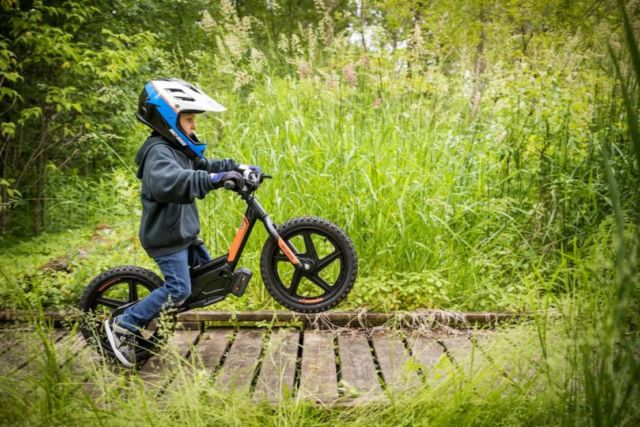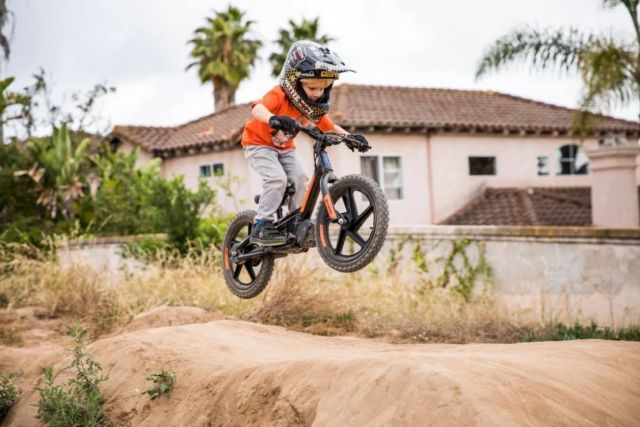 Prices: US$649 and US$699 for the big one.
source Harley-Davidson