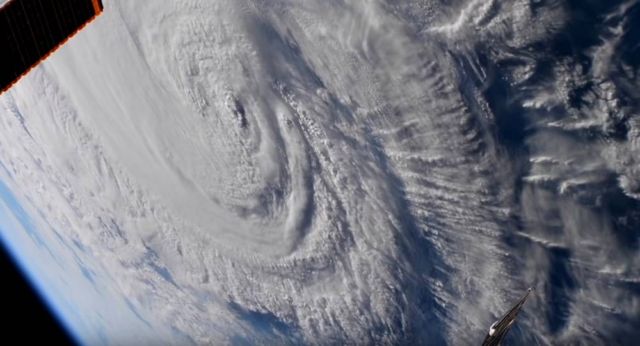 Cameras outside the Space Station captured views of Hurricane Florence on Sept. 14 at 7:41 a.m. EDT minutes after the storm made landfall.
NASA satellites track the storm: https://go.nasa.gov/2CEmDGQ
Florence made landfall near Wrightsville Beach, North Carolina packing winds of 90 miles an hour.
The National Hurricane Center said Florence is moving very slowly to the west at only 6 miles an hour, then is expected to turn to the southwest, increasing the threat for historic storm surge and catastrophic flooding to coastline areas and inland cities in North Carolina and South Carolina.