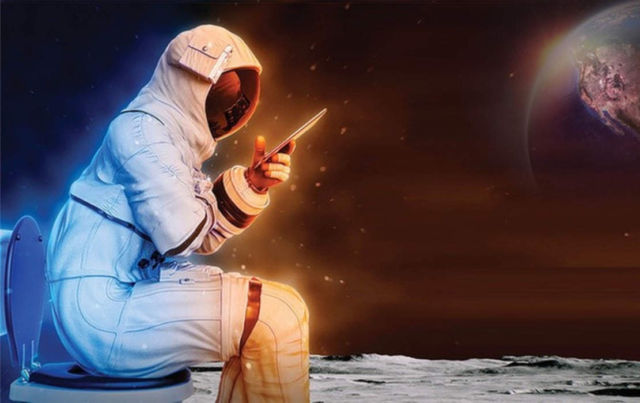 NASA offering prizes for toilet concepts for the Artemis Moon missions.
Help astronauts go back to the Moon in 2024! NASA seeks new designs for a toilet that will work both in microgravity and lunar gravity.
Artemis is NASA's program to land the first woman and the next man on the Moon by 2024.  Humanity is going back to the Moon to establish a presence that will enable eventual crewed journeys to Mars.  As we prepare for our return to the Moon, innumerable activities to equip, shelter, and otherwise support future astronauts are underway.  These astronauts will be eating and drinking, and subsequently urinating and defecating in microgravity and lunar gravity.  While astronauts are in the cabin and out of their spacesuits, they will need a toilet that has all the same capabilities as ones here on Earth.
NASA is calling on the global community for their novel design concepts for compact toilets that can operate in both microgravity and lunar gravity.  These designs may be adapted for use in the Artemis lunar landers that take us back to the Moon.  Although space toilets already exist and are in use (at the International Space Station, for example), they are designed for microgravity only.  NASA is looking for a next-generation device that is smaller, more efficient, and capable of working in both microgravity and lunar gravity.  Getting back to the Moon by 2024 is an ambitious goal, and NASA is already working on approaches to miniaturize and streamline the existing toilets.  But they are also inviting ideas from the global community, knowing that they will approach the problem with a mindset different from traditional aerospace engineering.  This challenge hopes to attract radically new and different approaches to the problem of human waste capture and containment.
We want to encourage the next generation of space explorers, engineers, and scientists, and we know that students may think about this design problem without the same constraints as adults.  So in addition to the main Technical category, this challenge will have a Junior category.  To submit to the Junior category, you must be less than 18.
This Lunar Toilet Challenge has a total prize purse of $35,000 that will be shared among the teams submitting the top three designs in the Technical category.  The top three participants in the Junior category will each receive public recognition and an item of official NASA-logoed merchandise.
source NASA