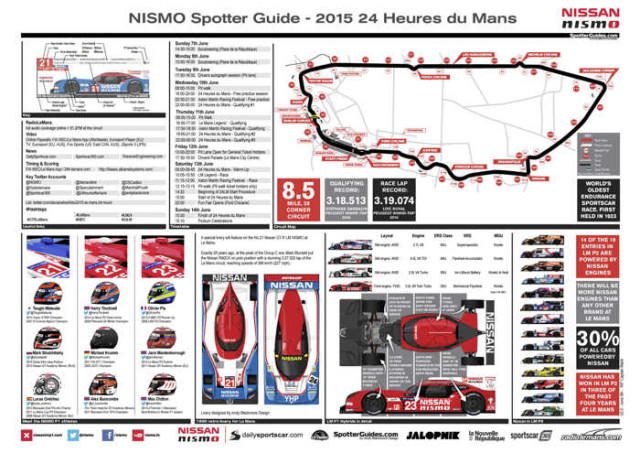 One of the greatest endurance challenges for man and machine, it's here. The 24 Hours of Le Mans in France, starts tomorrow.  Watch it now LIVE…
Click for larger image.  Credit Nissan
According to Autoblog, Reilly Brennan, the Executive Director of the Revs Automotive Research Program at Stanford University, has assembled a helpful guide to organize the options.
This year's event will start with Porsche setting in practice record-breaking times and the debut of Nissan's hybrid racer with a front-engine.
24 Hours of Le Mans starts at 3PM CEST (9AM Eastern), Saturday June 13.
via Autoblog