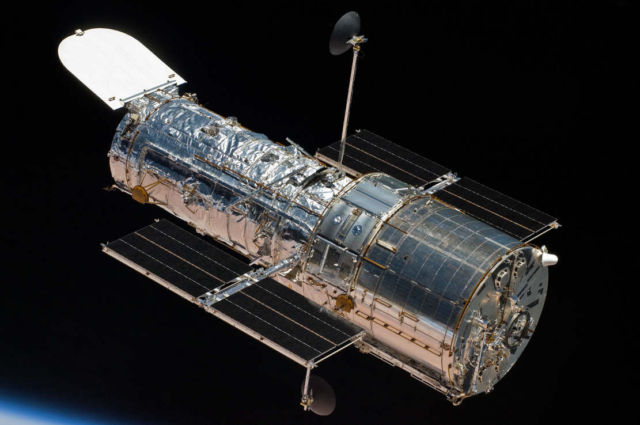 When things are stop working, try first to turn them off and then on again. This is exactly what NASA did when the last Hubble gyroscope stopped working.
Scientists at NASA simply turned the gyroscope off and then back on again, when suddenly stopped functioning!
So now our precious Space Telescope is back to work again.
NASA took great strides last week to press into service a Hubble Space Telescope backup gyroscope (gyro) that was incorrectly returning extremely high rotation rates. The backup gyro was turned on after the spacecraft entered safe mode due to a failed gyro on Friday, Oct. 5. The rotation rates produced by the backup gyro have since reduced and are now within an expected range. Additional tests will be performed to ensure Hubble can return to science operations with this gyro.
A gyro is a device that measures the speed at which the spacecraft is turning, and is needed to help Hubble turn and lock on to new targets.
In an attempt to correct the erroneously high rates produced by the backup gyro, the Hubble operations team executed a running restart of the gyro on Oct. 16. This procedure turned the gyro off for one second, and then restarted it before the wheel spun down. The intention was to clear any faults that may have occurred during startup on Oct. 6, after the gyro had been off for more than 7.5 years. However, the resulting data showed no improvement in the gyro's performance.
source NASA