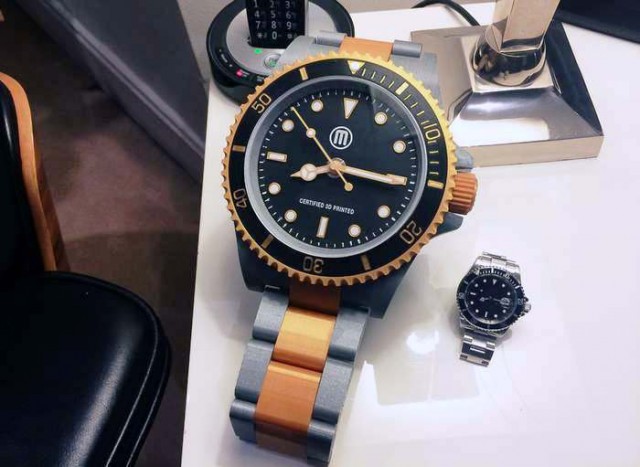 This huge 3D printed Rolex it is fully functional and you can print it in your home.
The giant 3D printed Rolex has been created by Thingiverse user Francfalco, includes 131 individual parts, and if you own a 3D printer will take you over 30 hours to print out.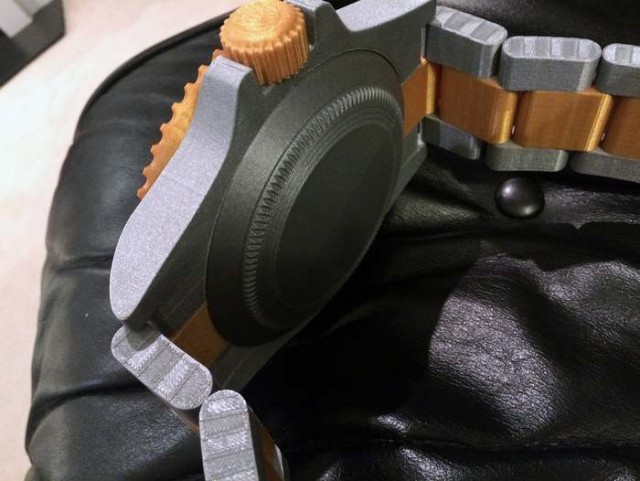 According to Francfalco the huge watch was printed using Faberdashery Bling Bling Gold, Robot Silver and Classic Black PLA and created by Makerbot 2 and Ultimaker 2.
The Rolex logo has been removed. He explains :
"Sorry, but i can't release any Rolex branded files – i may get into all sorts of trouble from Rolex legal!"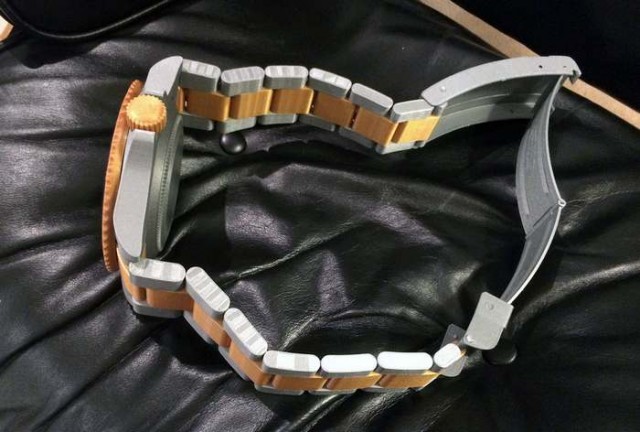 via geeky-gadgets