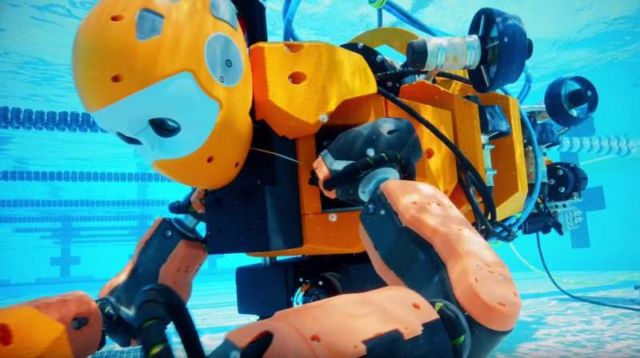 Humanoid robot diver called OceanOne, explores an abandoned shipwreck…
Stanford's robot, is powered by artificial intelligence and haptic feedback systems, allowing human pilots an unprecedented ability to explore the depths of the oceans in high fidelity.
Images credit Stanford
Oussama Khatib held his breath as he swam through the wreck of La Lune, 100 meters below the Mediterranean. The flagship of King Louis XIV sank here in 1664, 20 miles off the southern coast of France, and no human had touched the ruins – or the countless treasures and artifacts the ship once carried – in the centuries since.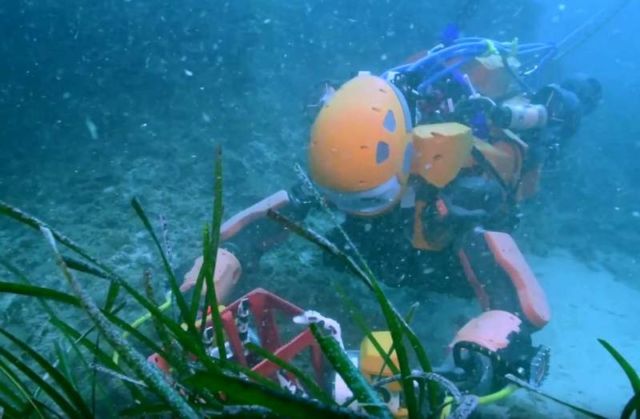 "OceanOne will be your avatar," Khatib said. "The intent here is to have a human diving virtually, to put the human out of harm's way. Having a machine that has human characteristics that can project the human diver's embodiment at depth is going to be amazing."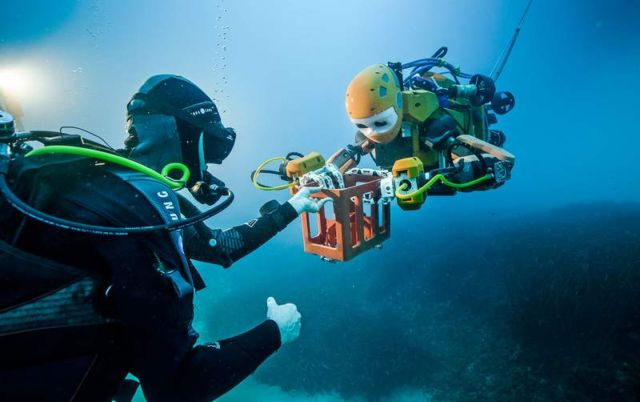 "We connect the human to the robot in very intuitive and meaningful way. The human can provide intuition and expertise and cognitive abilities to the robot," Khatib said. "The two bring together an amazing synergy. The human and robot can do things in areas too dangerous for a human, while the human is still there."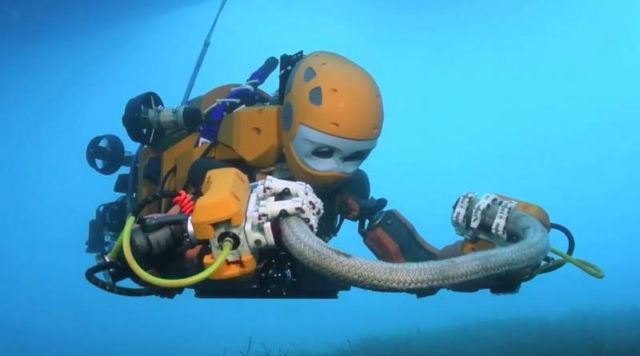 Additional footage courtesy of: © DRASSM/STANFORD UNIVERSITY/GEDEON PROGRAMMES – 2016
source Stanford