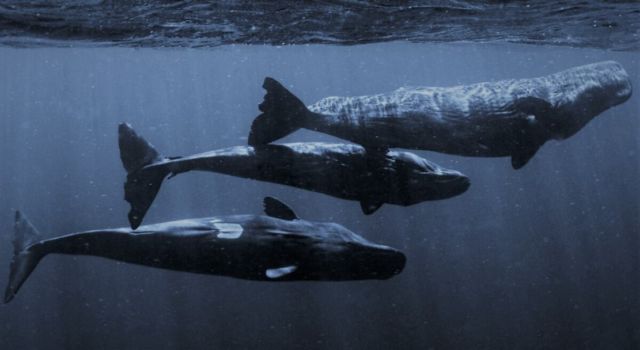 We could soon talk to whales: Scientists will decode sounds made by the sperm whales.
The CETI scientific team collaborated to develop a scientific roadmap, Cetacean Translation Initiative. A roadmap to deciphering the communication of sperm whales.
Project CETI (Cetacean Translation Initiative) is a nonprofit organization and 2020 TED Audacious Project applying advanced machine learning and gentle robotics to decipher the communication of the world's most enigmatic ocean species: the sperm whale.
CETI is comprised of representatives from the following institutions: Aarhus University, Baruch College, City University of New York, Dominica Sperm Whale Project, Google Research, Government of the Commonwealth of Dominica, Harvard University's School of Engineering and Applied Sciences, Imperial College London, Institute for Scientific Interchange Italy, Massachusetts Institute for Technology's Computer Science and Artificial Intelligence Laboratory (CSAIL), National Geographic Society, University of California at Berkeley and the University of Haifa.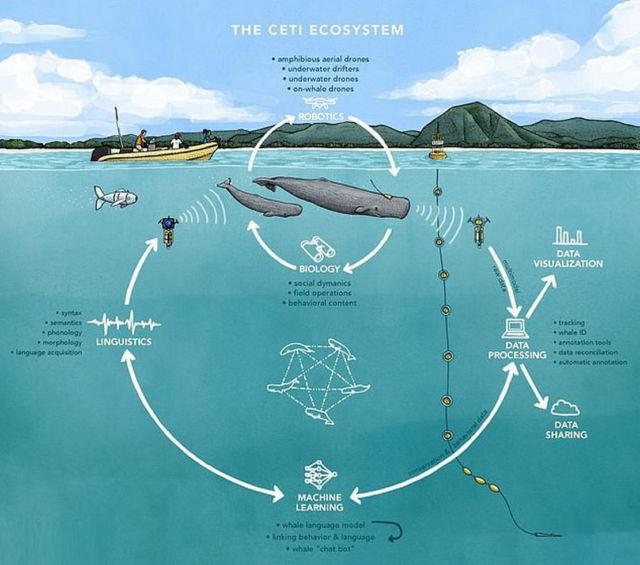 Advances in Machine Learning (ML) have led to amazing strides across a number of fronts in the past decade, increasing our scientific understanding in fields as diverse as biology, climate change, and astronomy. Recently, we've seen huge strides in the field of human language analysis in particular, with projects like GPT-3 giving a clear idea of what is possible when it comes to understanding and generating human text.
CETI aims to take these advances and apply them to the field of non-human communication, specifically to Cetaceans.
To ensure ocean life continues to thrive, there is a need for sustained mitigation measures, conservation efforts and increased monitoring. MCLP is a community-based leadership program in Dominica (where CETI is taking place) that unites stakeholders, international research experts to build a healthier future for the ocean. MCLP will increase participation across marine, scientific and technology professions by eliminating structural barriers to involvement in research and empower local leadership, particularly among women.
source Project CETI