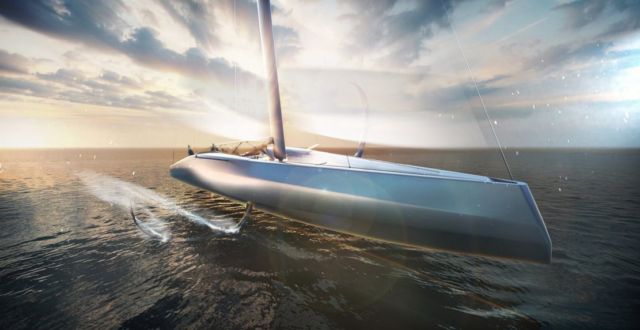 Pininfarina nautical is collaborating with Carkeek and Persico Marine on the Persico F70 sailing hyperboat project.
Persico Marine, Carkeek Design Partners and Pininfarina Nautical have given an update on the Persico F70 project, revealing the concept and more details.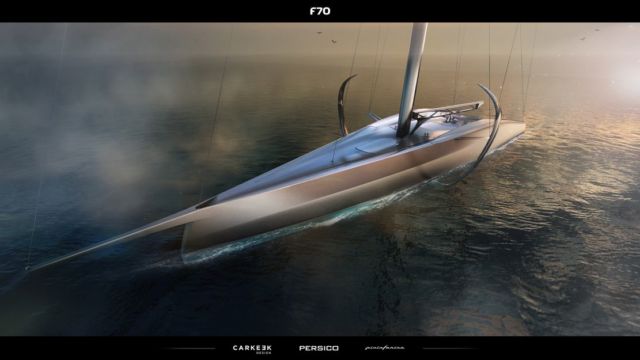 The Persico F70 is a "hyperboat", a unique project in terms of performance and design: the full foiler is designed and engineered to fly on water, reaching high performance and speed.
It is an ideal regatta racer, also capable of enhancing the role of a daysailer, thanks to the liveability of its interiors and exteriors, design solutions and sleek lines.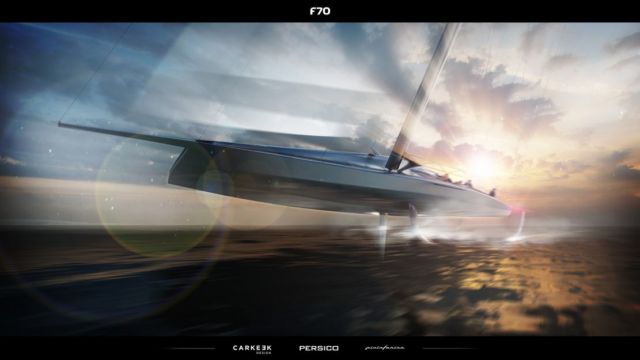 Pininfarina Nautical has collaborated with the design consultancy Carkeek Design Partners on the exterior and interior design, with the aim of making this project innovative and groundbreaking among 70-footers, not only for its full-foiling technology — the new frontier of sailing after its performance in the America's Cup — but also for its style and elegance.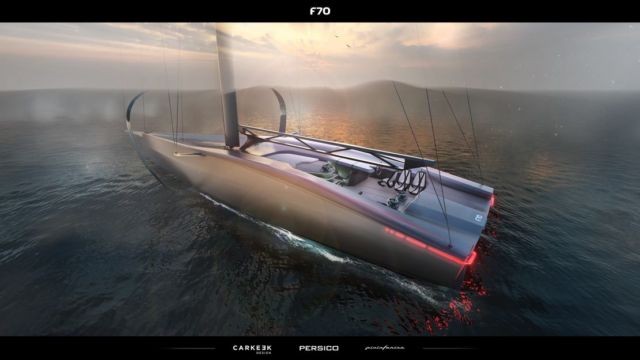 Daniele Mazzon, chief yacht designer of Pininfarina Nautical, explained:
"For the design of the Persico F70, we wanted to draw inspiration from the AC75s to create a yacht as stylish as it is high-tech. As the F70 is a high-performance boat that flies above the surface of the water, an aerodynamics study was essential to ensure exceptional performance.
On the Persico F70, we have combined the hydrodynamic expertise of Carkeek with the aerodynamic know-how we have developed over the last 50 years in our own Wind Gallery.
Indeed, the interiors are open space with a series of structural rings, creating a perspective illusion that emphasizes the length and width of the boat and expresses a dual passion for daysailing and racing performance."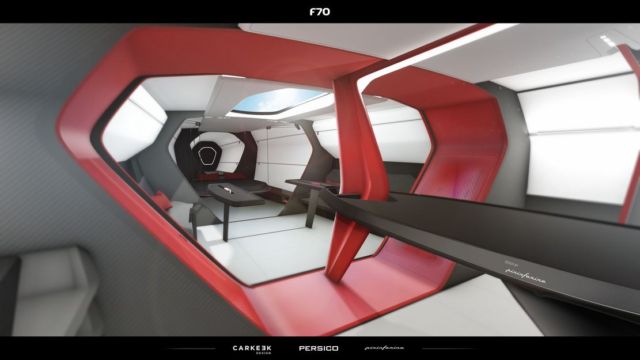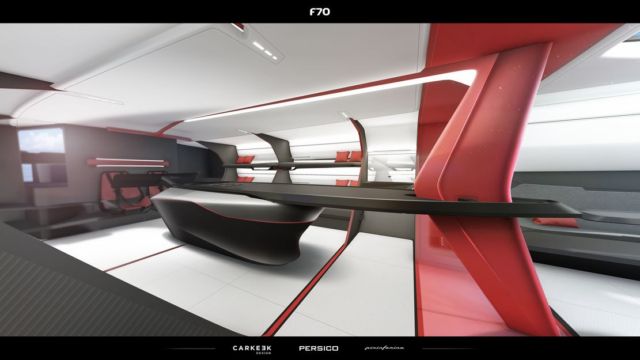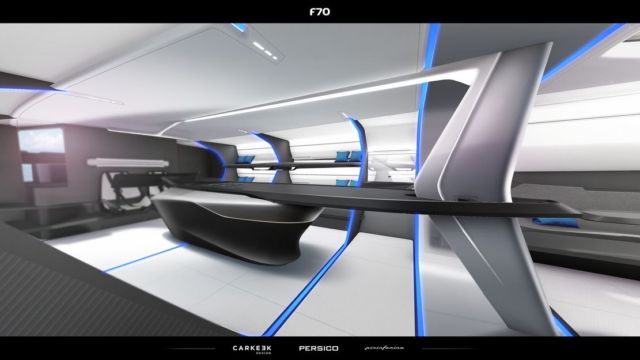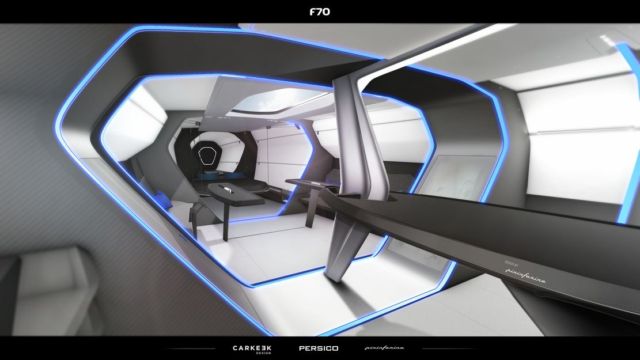 source Persico Marine